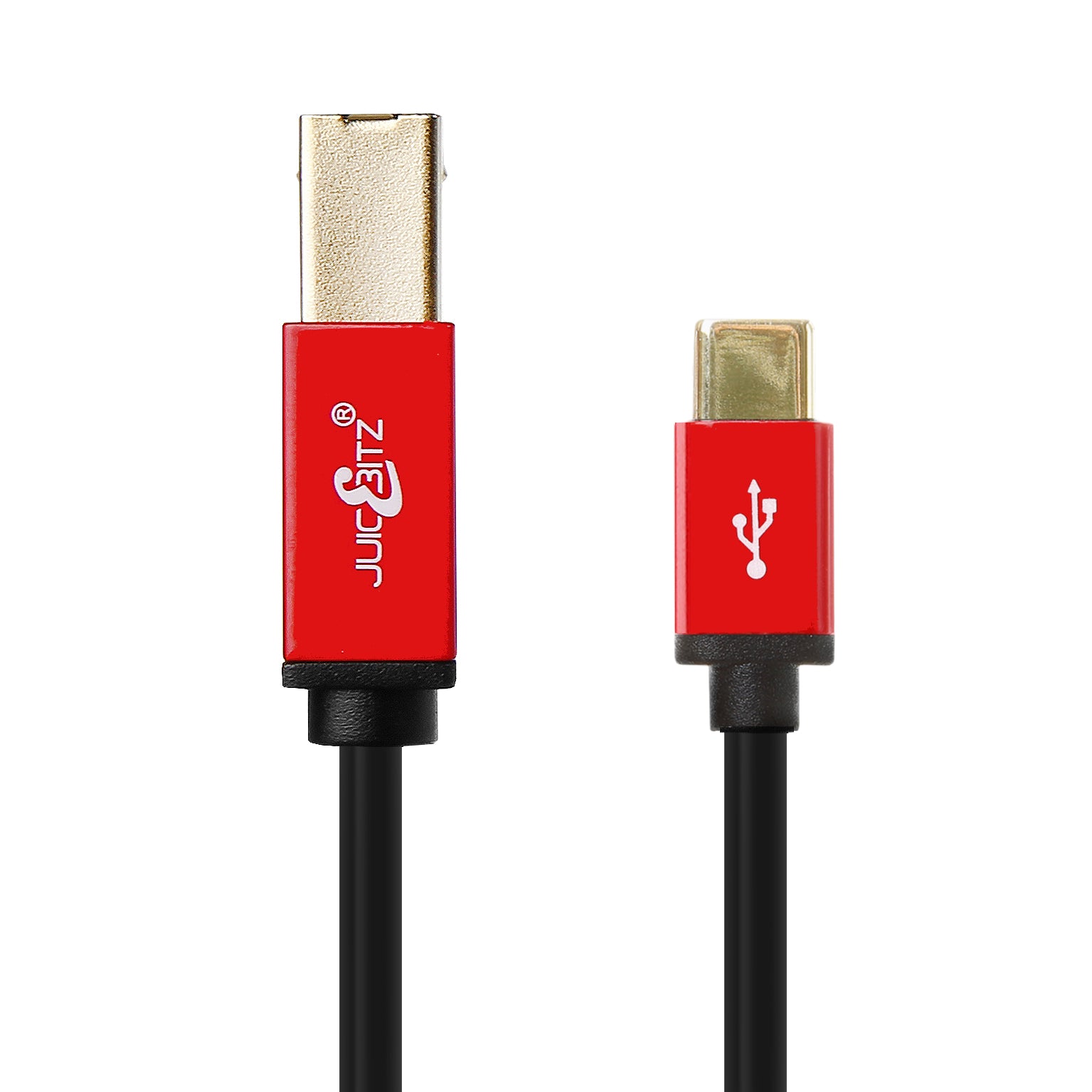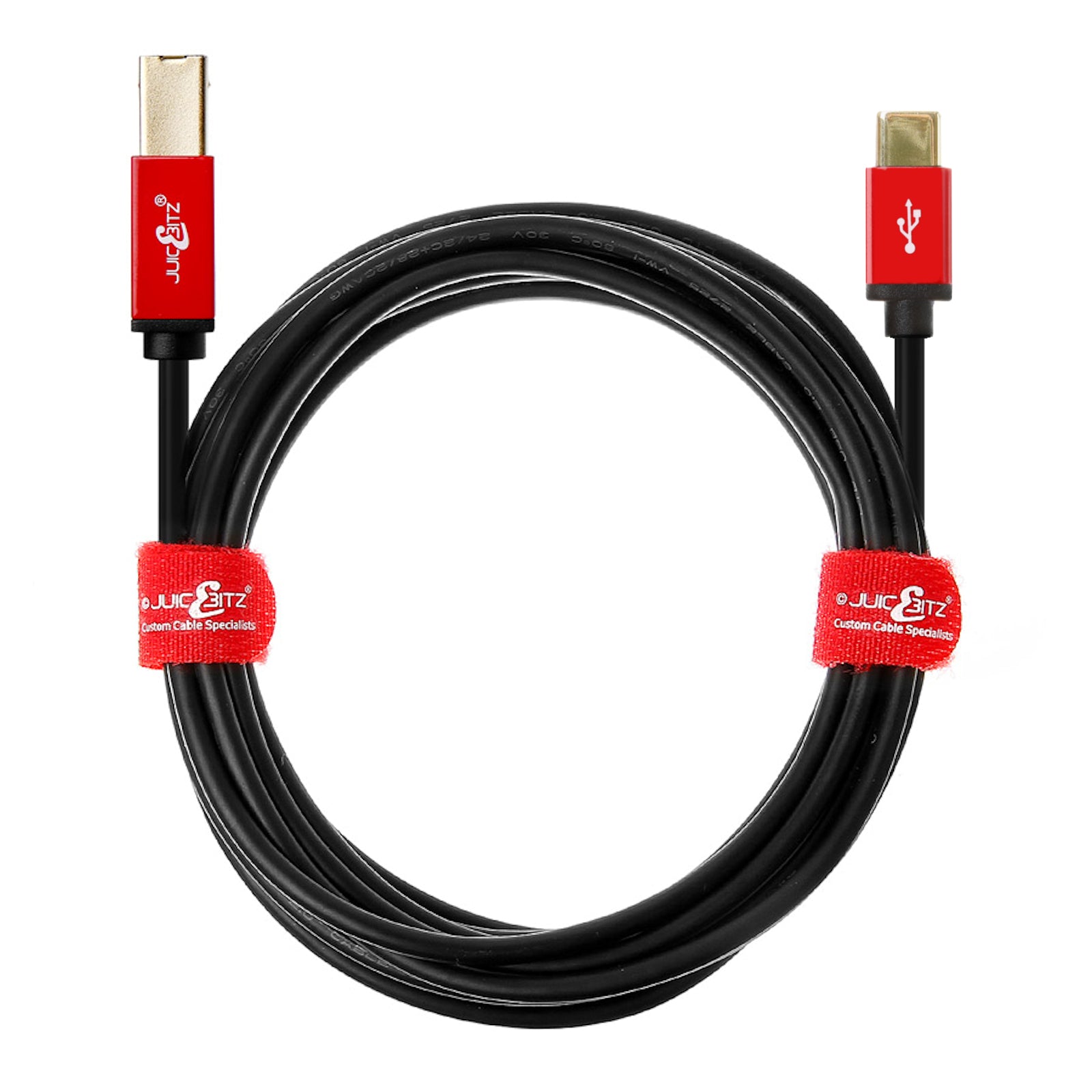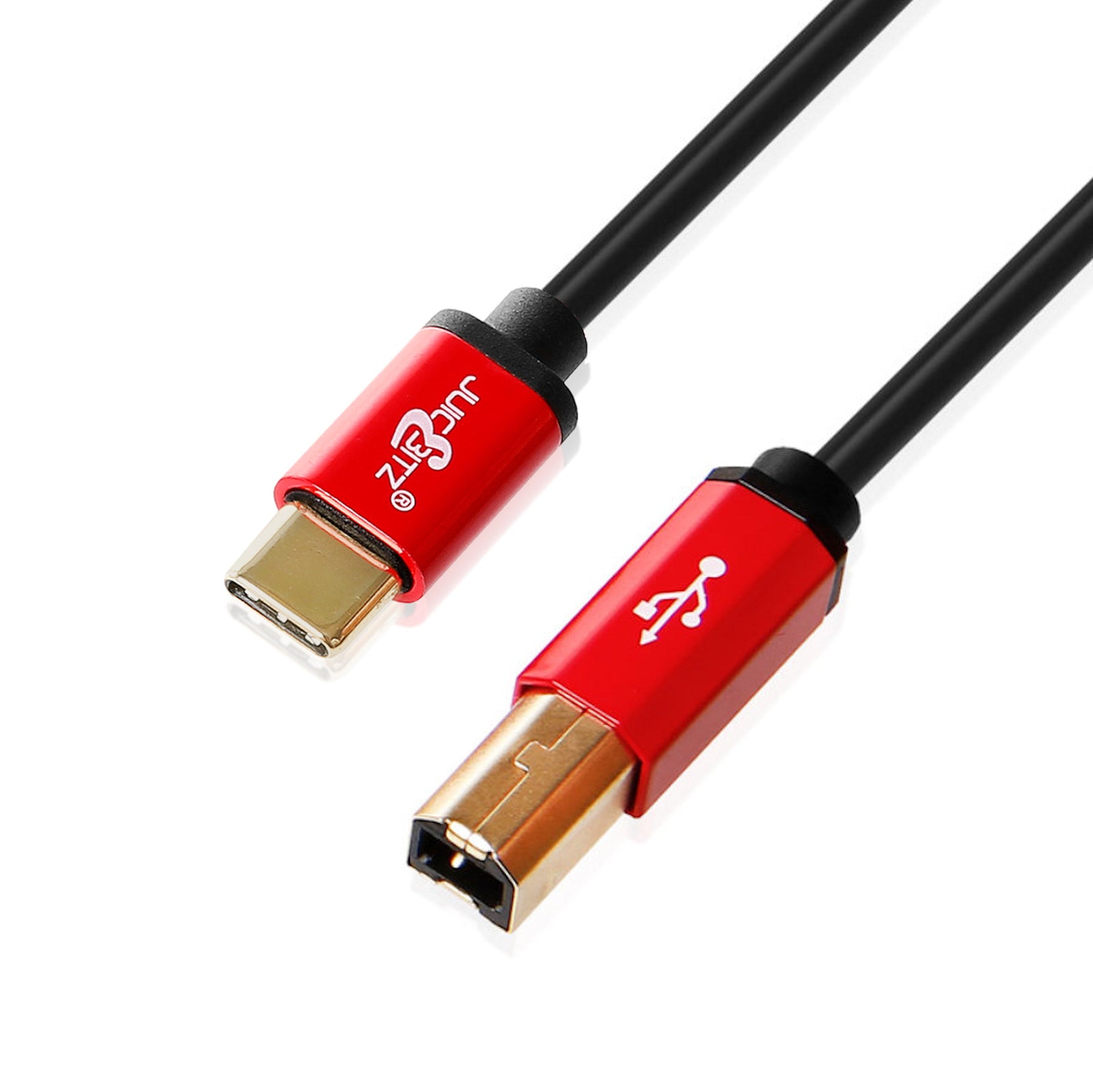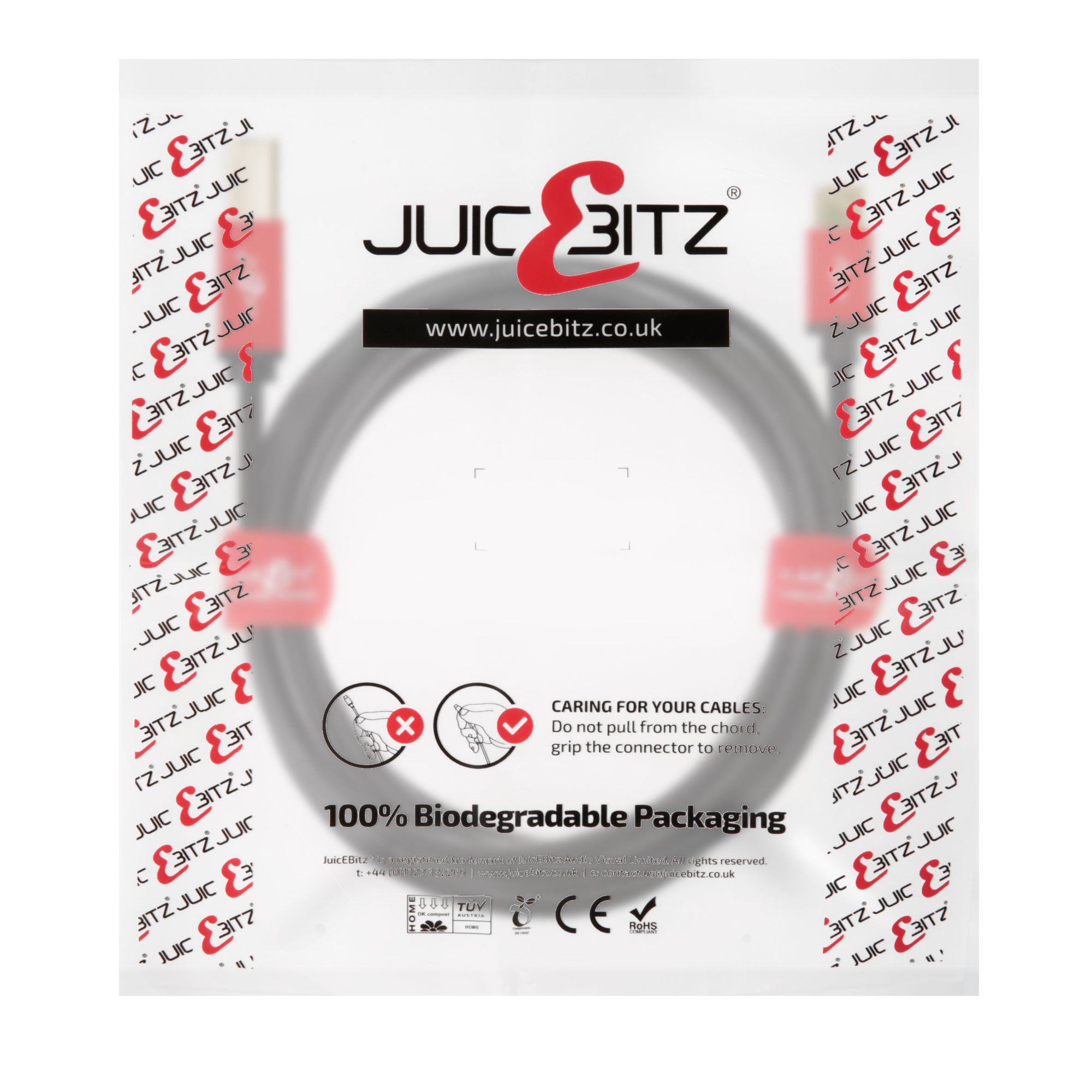 Premium USB-C to USB 2.0 Type B Shielded Printer Scanner Cable
SKU: OLLV3-USBC-PB20-0.5M
---
Commonly used with all USB Printers, with the smaller USB 2.0 Type B Printer Port and now able to connect via a USB-C Port on your computer/mac/laptop/tablet/phone.


These cables are also used in Midi Systems/AUX input sockets and DAC systems.

This cable is well manufactured and designed to give optimum performance over longer distances with 24AWG Pure Tinned Copper (TCu) cores. It also features a moulded connector within a strong aluminium shell. The cable itself is shielded to prevent electromagnetic (EMI) or radio-frequency (RFI) interference.

Adhering to USB 2.0 specifications it is also supports USB data transfer up to the required 480Mbps. Suitable for home, office or industrial - it is an excellent all round cable for use in any environment.

Specifications:


Connector 1: Male USB 2.0 (Type-C, Rev1.0) 24 Pin; Fully Gold Plated
Connector 2: Male USB 2.0 (Type B) 4 Pin; Fully Gold Plated
Conductor: Pure Tinned Copper [19/0. 08+/-0.008MM]
American Wire Gauge (AWG): 24 AWG
Specification: 2725#24/2C+1AB
Braid Conductor Size: 16*5*0.10mm +/- 0.008mm
Aluminium Mylar Foil Shield: 15um
Jacket: PVC 60P, Half Matt
Diameter: 3.8mm +/- 0.10mm
Certifications: UKCA, CE/ROHS, FCC
Fastener Included: Yes, Velcro
Warranty: 2 Years.

All manufacturers will state in their manuals what cable is used, or you can find the information on your Printer Manufacturer's Website. Here is a list of some of the most popular manufacturers:

Or you can find the information on sites such GSM Arena or you can contact us via our contact page or call 01723 332269 and one of our advisers will be happy to help.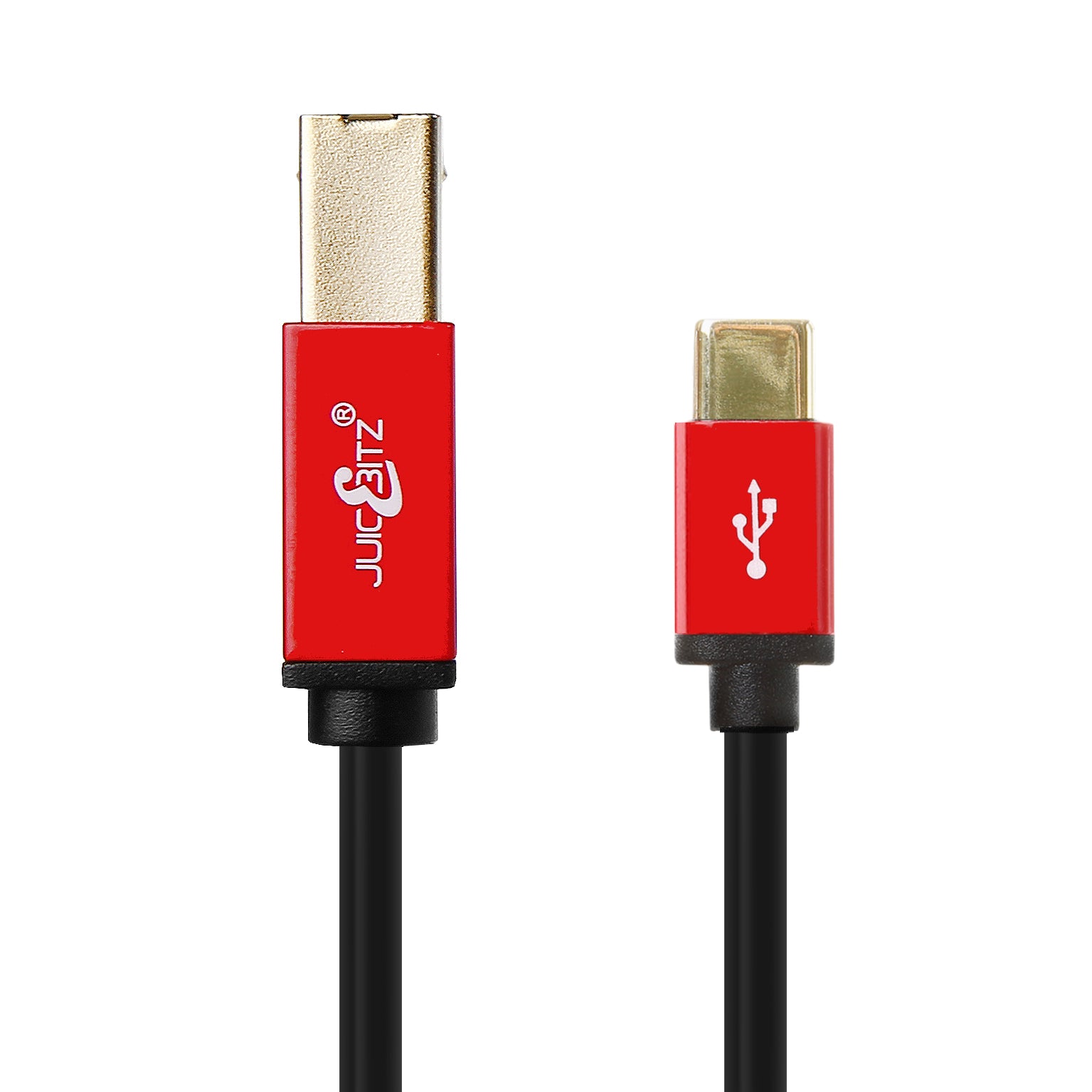 This product has no reviews yet.