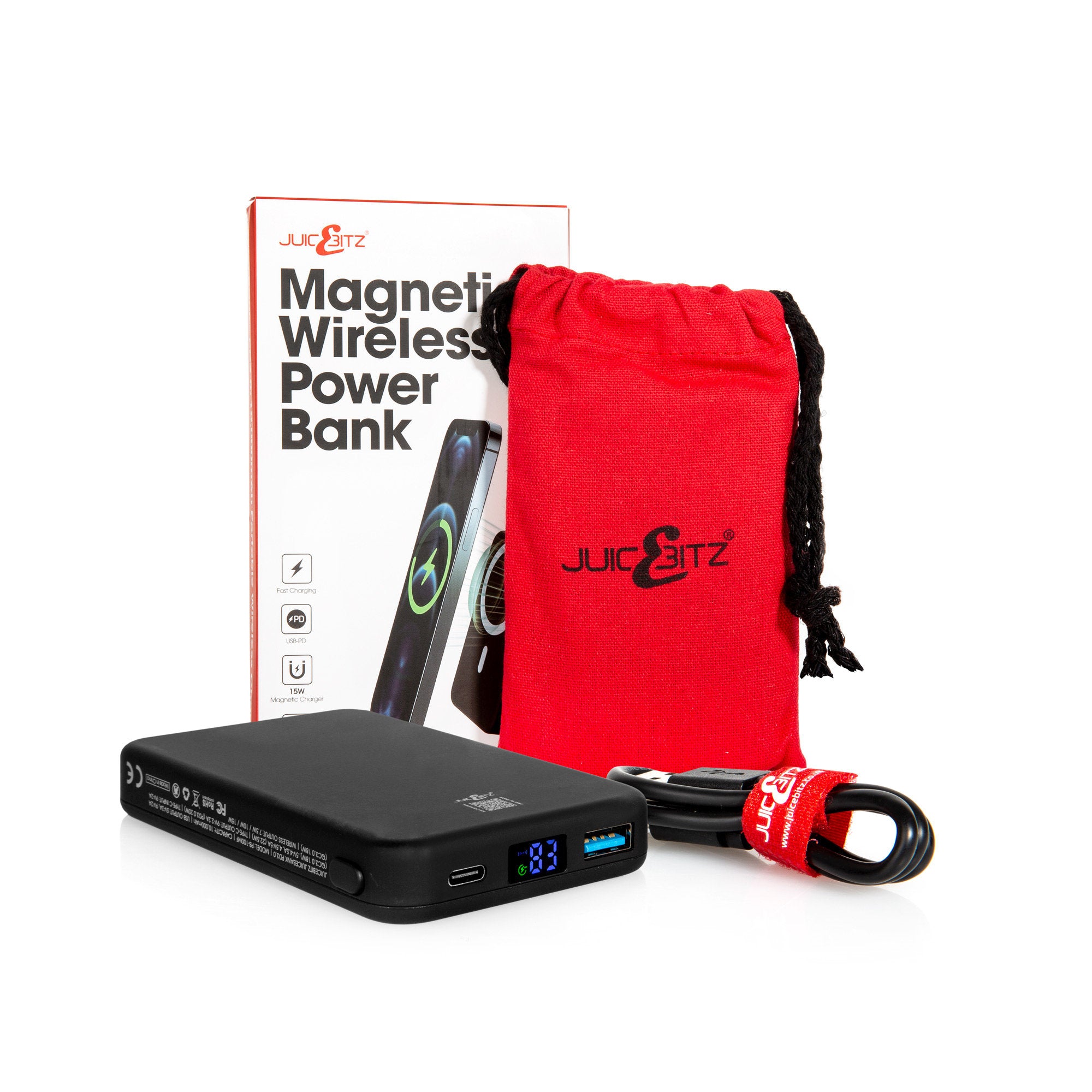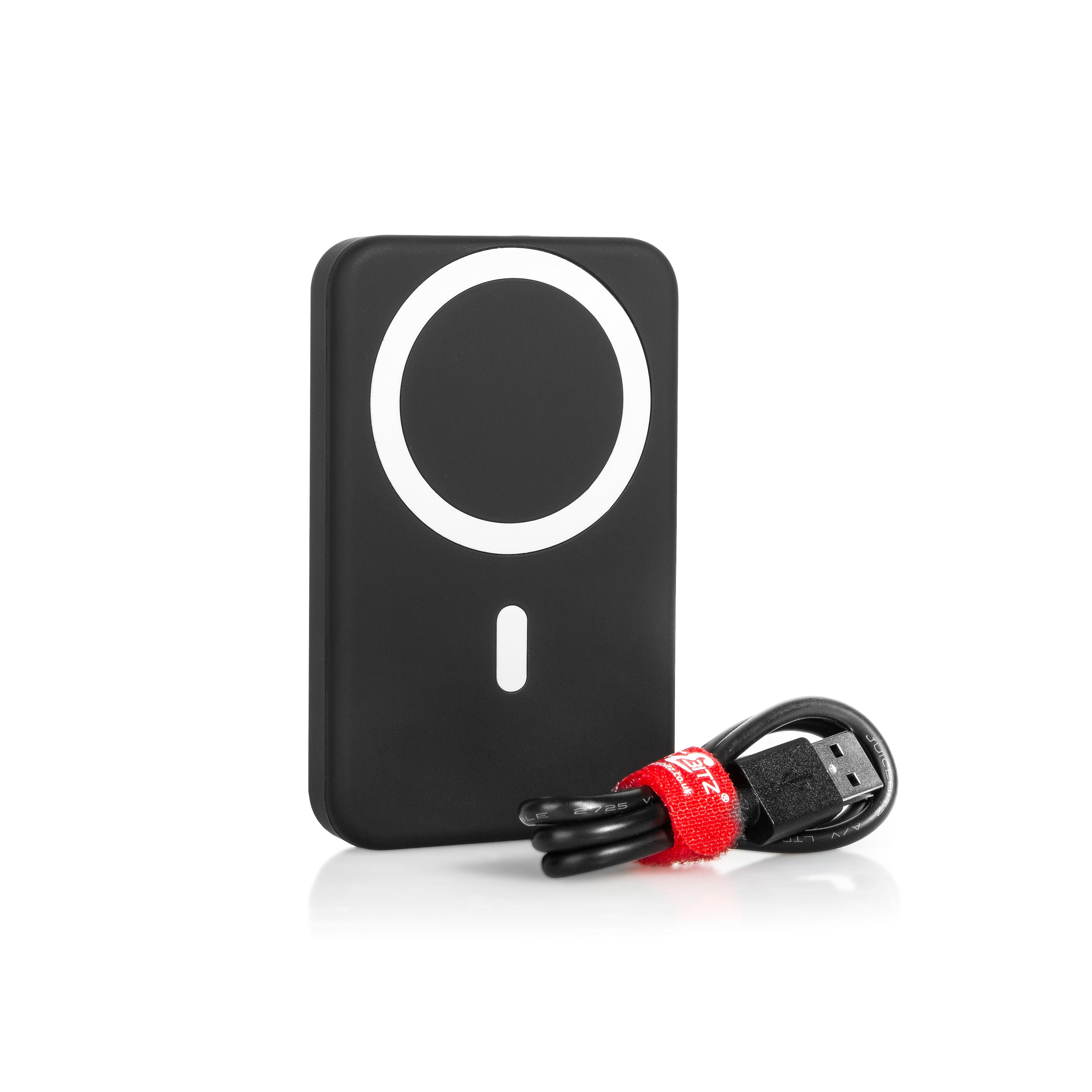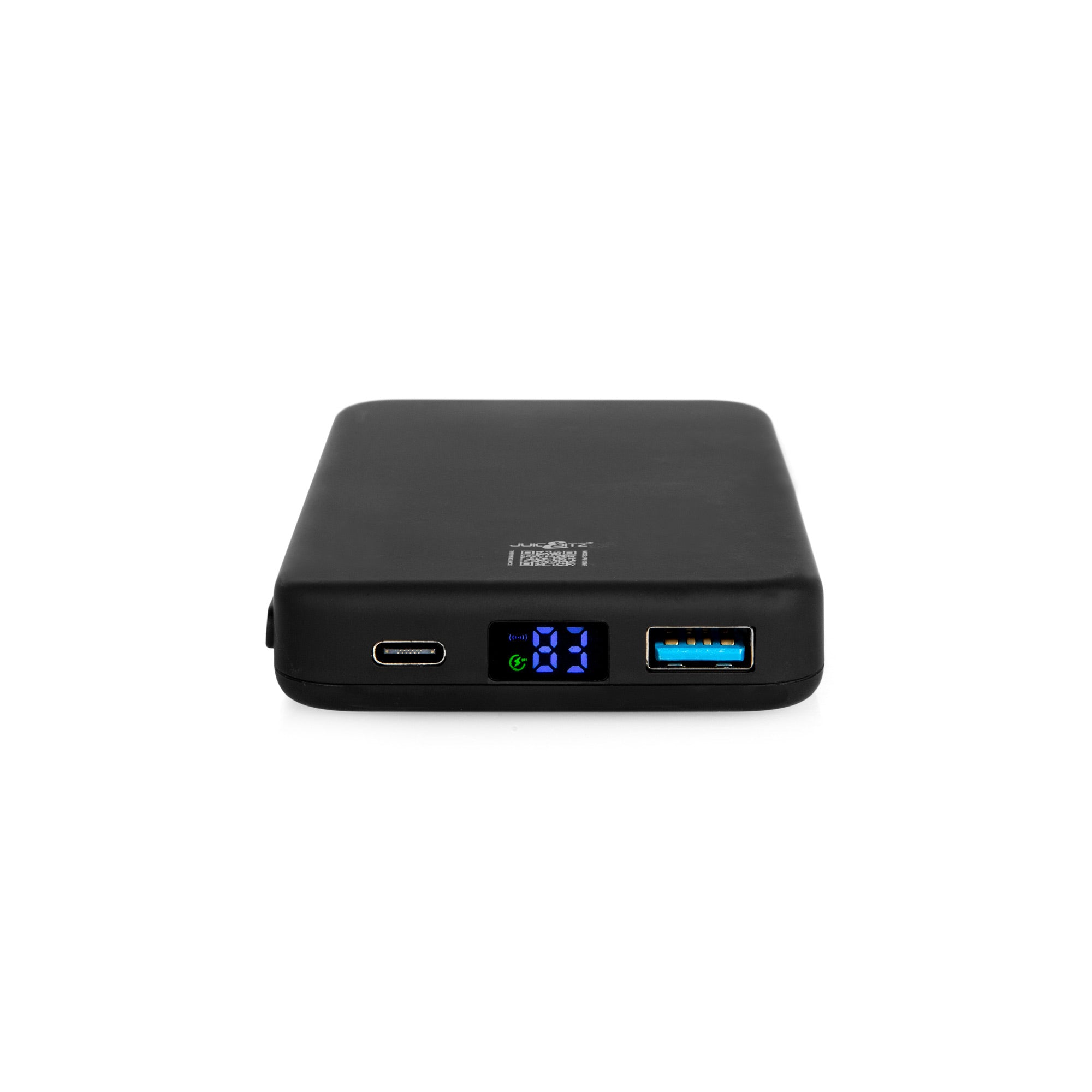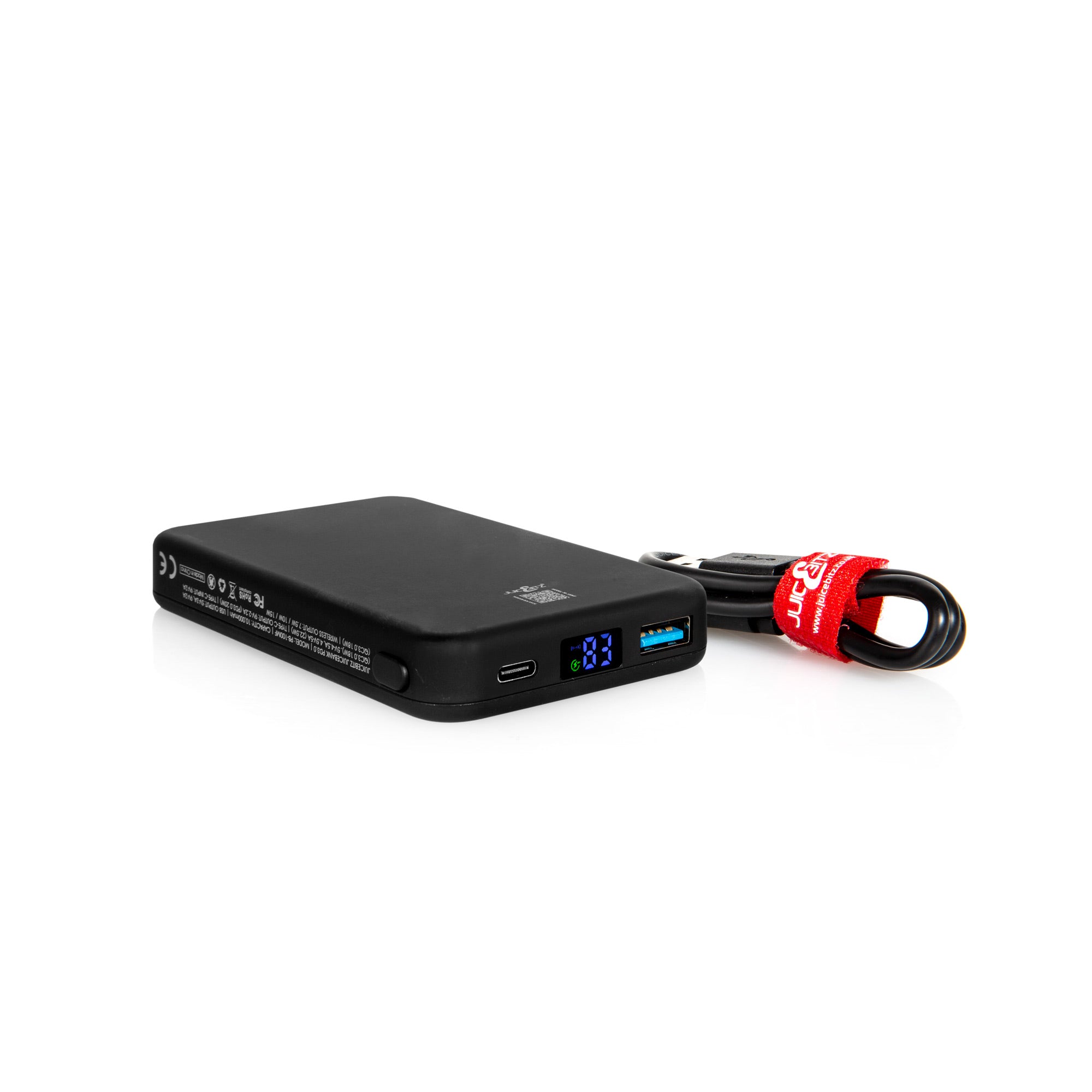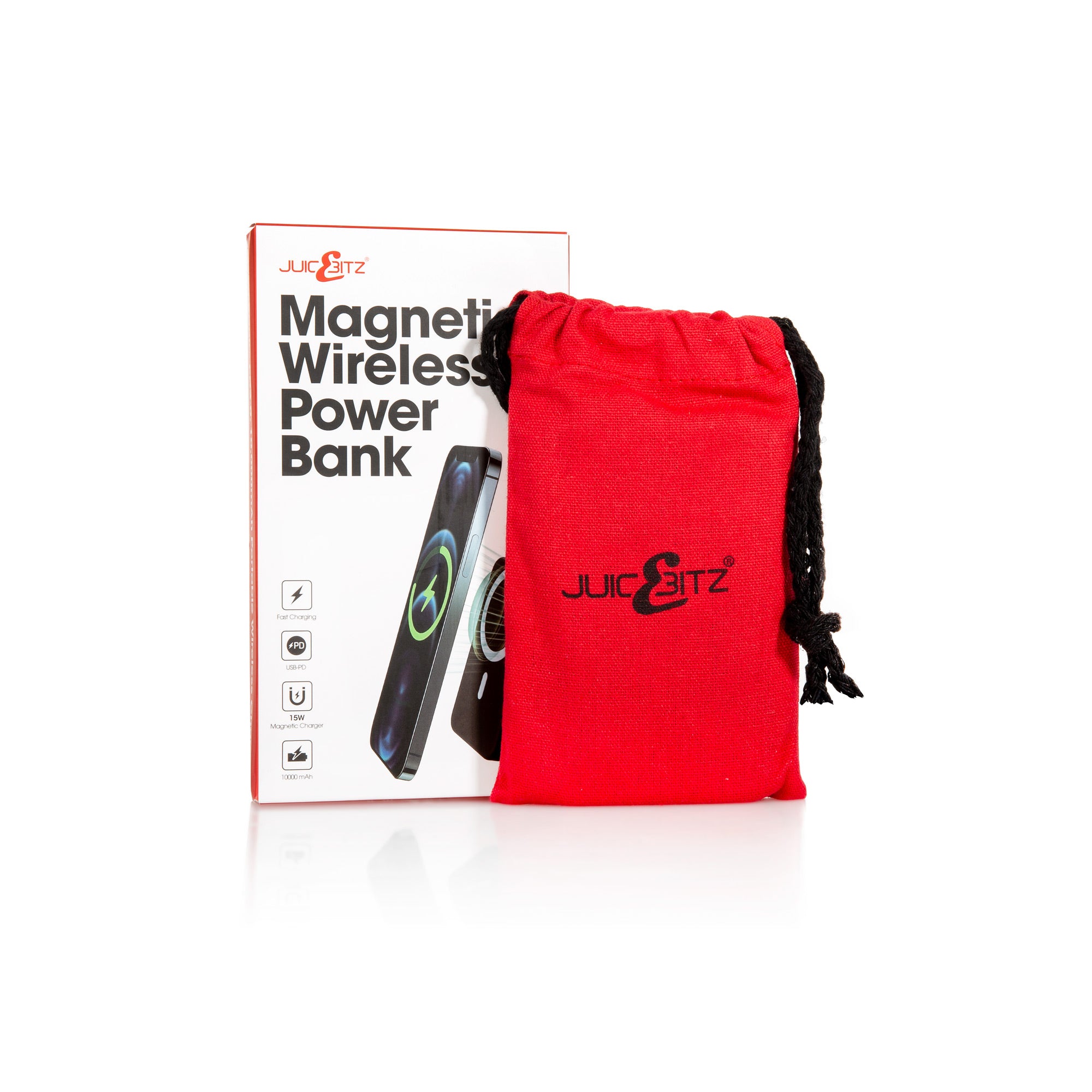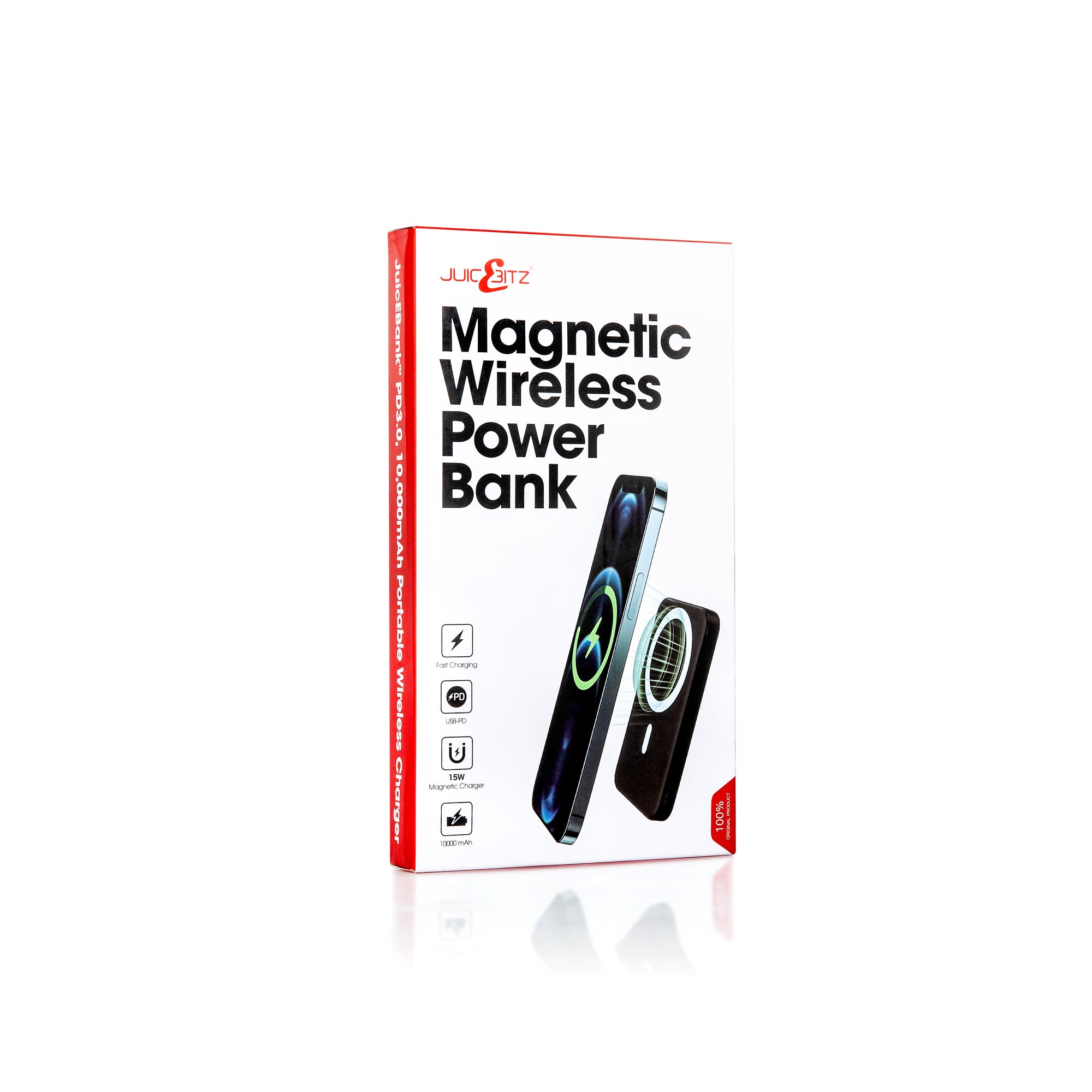 JuicEBank™ 10000mAh Portable Power Bank Wireless Fast Charger with USB-C PD3.0 Charging
SKU: JUICEBANK-PB100MF
---
PLEASE NOTE: THESE CAN ONLY BE SHIPPED TO MAINLAND UK, ALL ORDERS PLACED THAT DO NOT CONFORM TO THIS WILL BE CANCELLED AS WE ARE UNABLE TO SHIP OUTSIDE OF MAINLAND UK DUE TO CAA AND IATA REGULATIONS


Our Portable Powerbank is built with Magnetic Wireless technology built in.


A slim compact design with a great variation of power output protocols to suit a wide range of manufacturer fast charge standards.

An LED Power indicator level to check the remaining juice left in the battery, this pocket power pack is perfect as an emergency backup power source - for those weekends away, nights out, camping trips, long hikes or bike rides it can provide power not just to your phone or tablet, but other devices with a USB connection and an internal rechargeable battery such as cameras, torches, smart watches and more.

This is the perfect accessory for iPhones especially as it is MagSafe™ compatible!  but will also charge all phones and tablets from Apple, Samsung, LG, Nokia, Huawei, Honor, LG, Sony Xperia and more. Please remove phone cases before use to charge wirelessly.

NB: A "USB-Handshake" is required at point of connection and the unit can only be used with those devices mentioned above. They will not work as a constant source of output power to operate a device without a lithium battery, in substitution for a proper mains supply. For instance you cannot use these to constantly power a Raspberry PI board, or a rear-view dashcam inside a car, or a soldering iron - none of these things charge as they don't have lithium batteries in them. If your device is not rechargeable, do not buy this advance piece of equipment. We will not be held liable for any return costs where customers have failed to read this.

What's Included:

Powerbank
Protective Cotton Travel Bag
USB-A to USB-C Cable

Features:

15W Fast Wireless Charging
Magnetic Positioning for compatible iPhones (MagSafe

™)

USB-C Input: 9V-2A (QC3.0 18W). Charge any way you want. PC, laptop, mains charger, car charger. Fast charging of the power bank itself can be obtained when used with a Qualcomm Quick Charge adapter
USB-C Output: 9V-2.2A (PD3.0 20W). 

All round compatibility with built in USB-C PD3.0 charging

USB-A Output: 5V-3A, 9V-2A (QC3.0 18W), 5V-4.5A, 4.5V-5A (22.5W). 

Capable of Samsung Ultra Fast Charging, Adaptive Fast Charging, Qualcomm Quick Charge and Huawei Fast Charge

Warranty: 2 Years*

*We only offer a 2 Year Warranty on the actual Powerbank itself, due to the nature of use and the potential adverse environments that the accessories with it will be used. 1) the cable is covered for 3 months. 2) the cotton protective travel bag is not covered under warranty.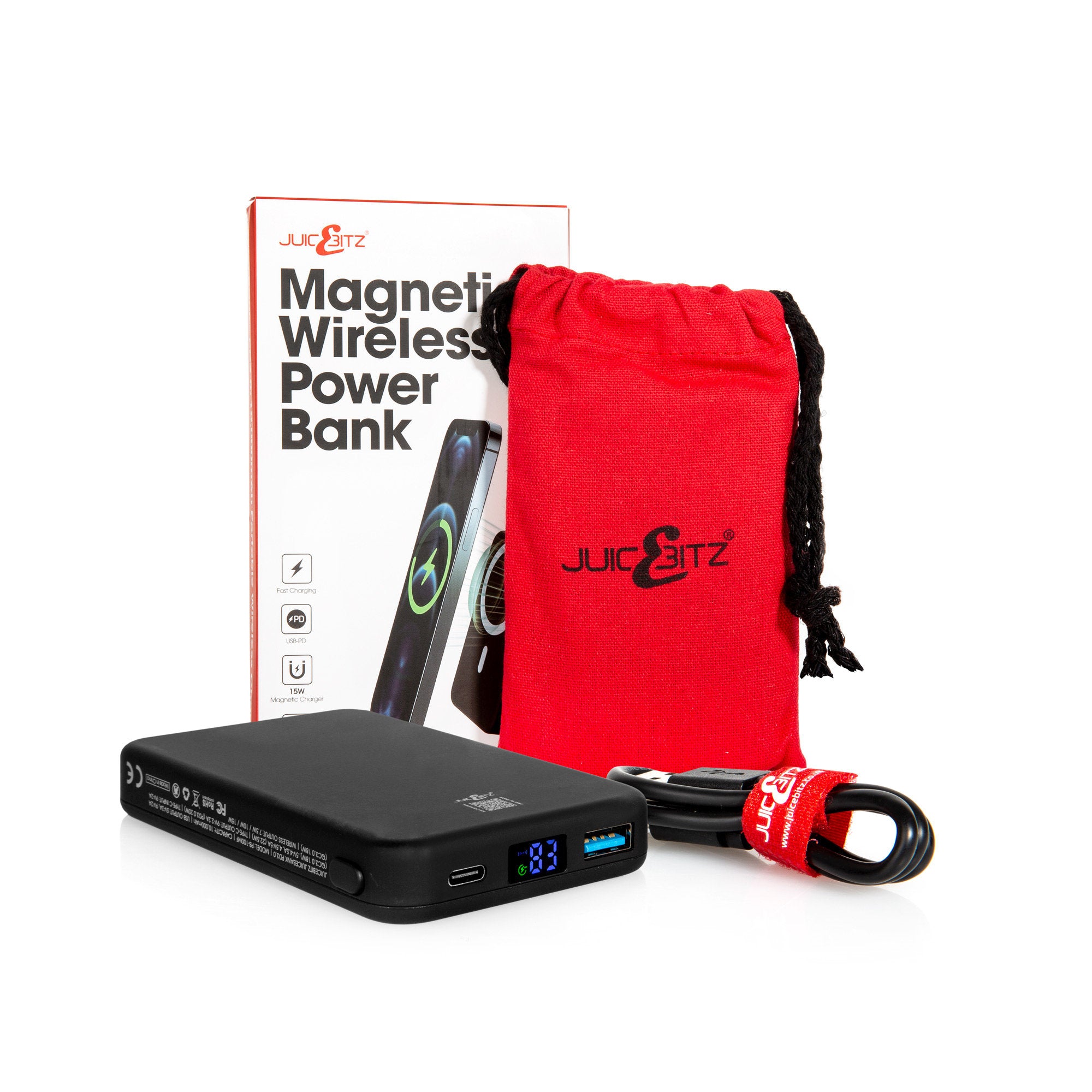 This product has no reviews yet.