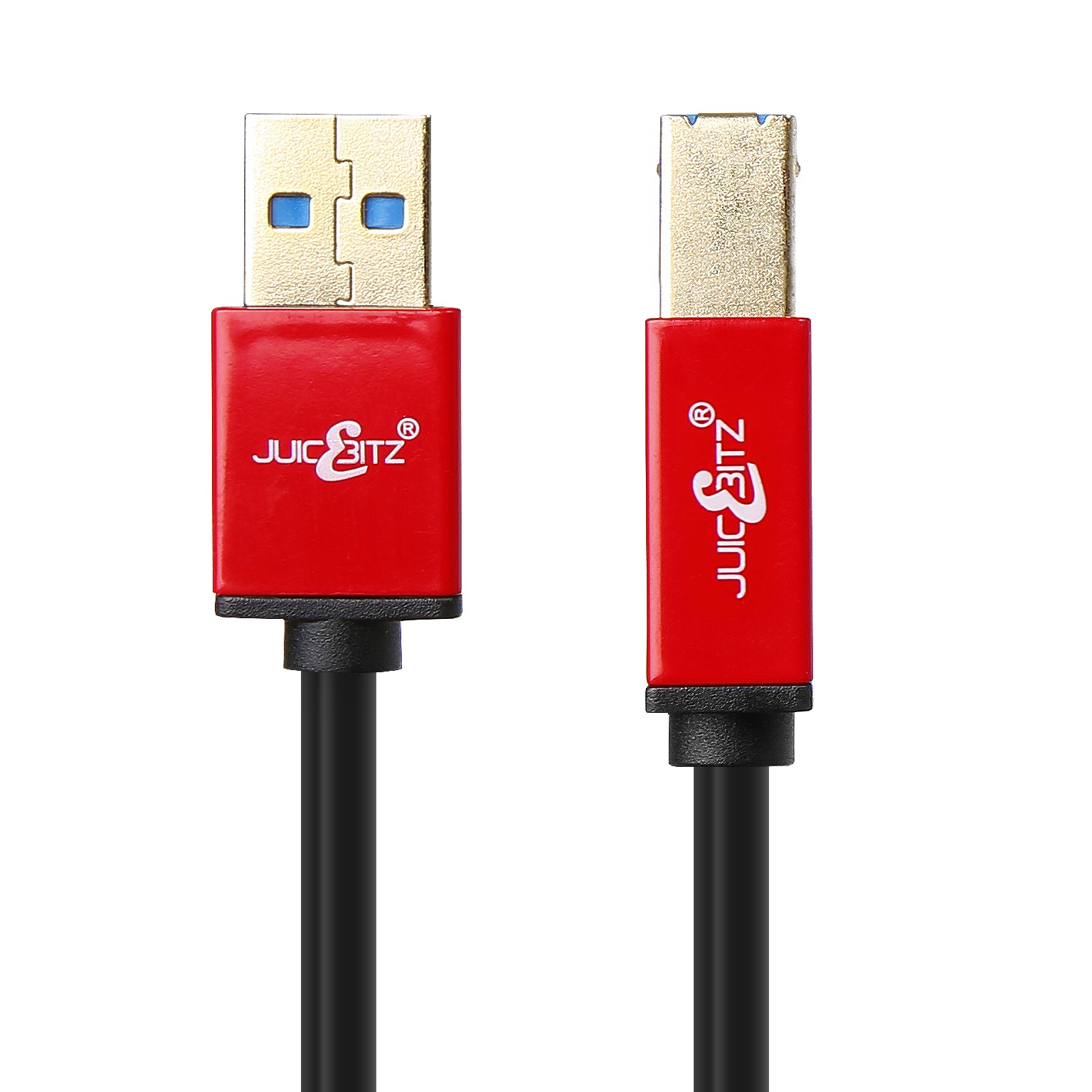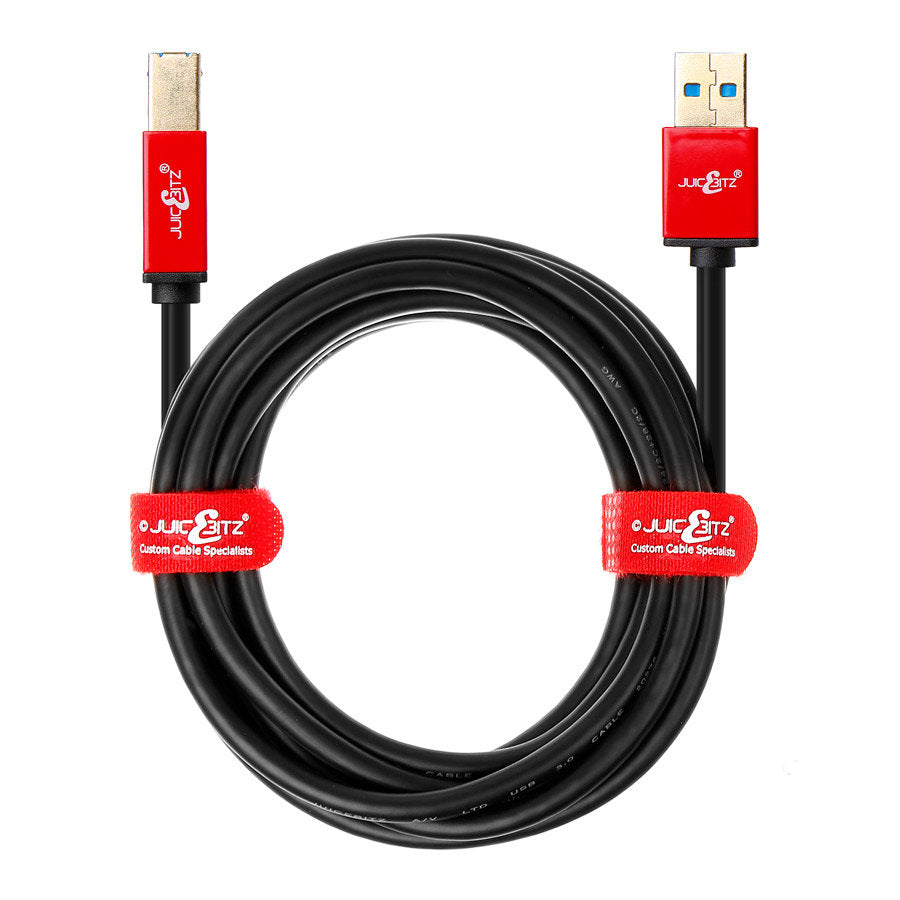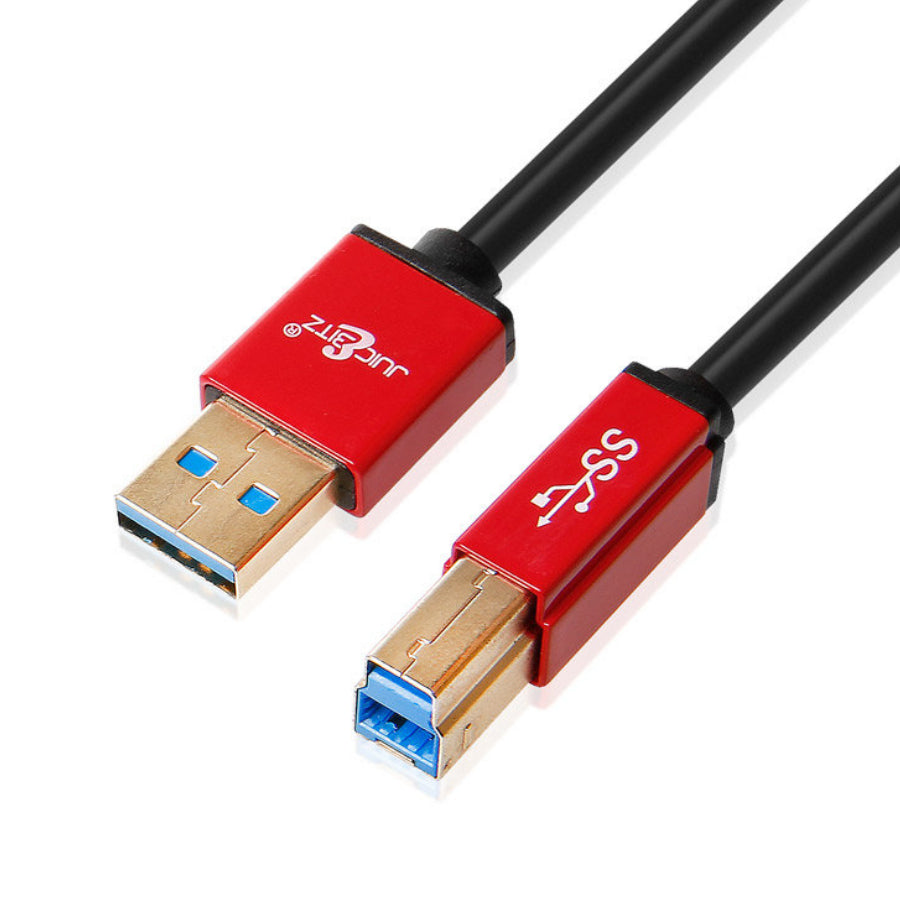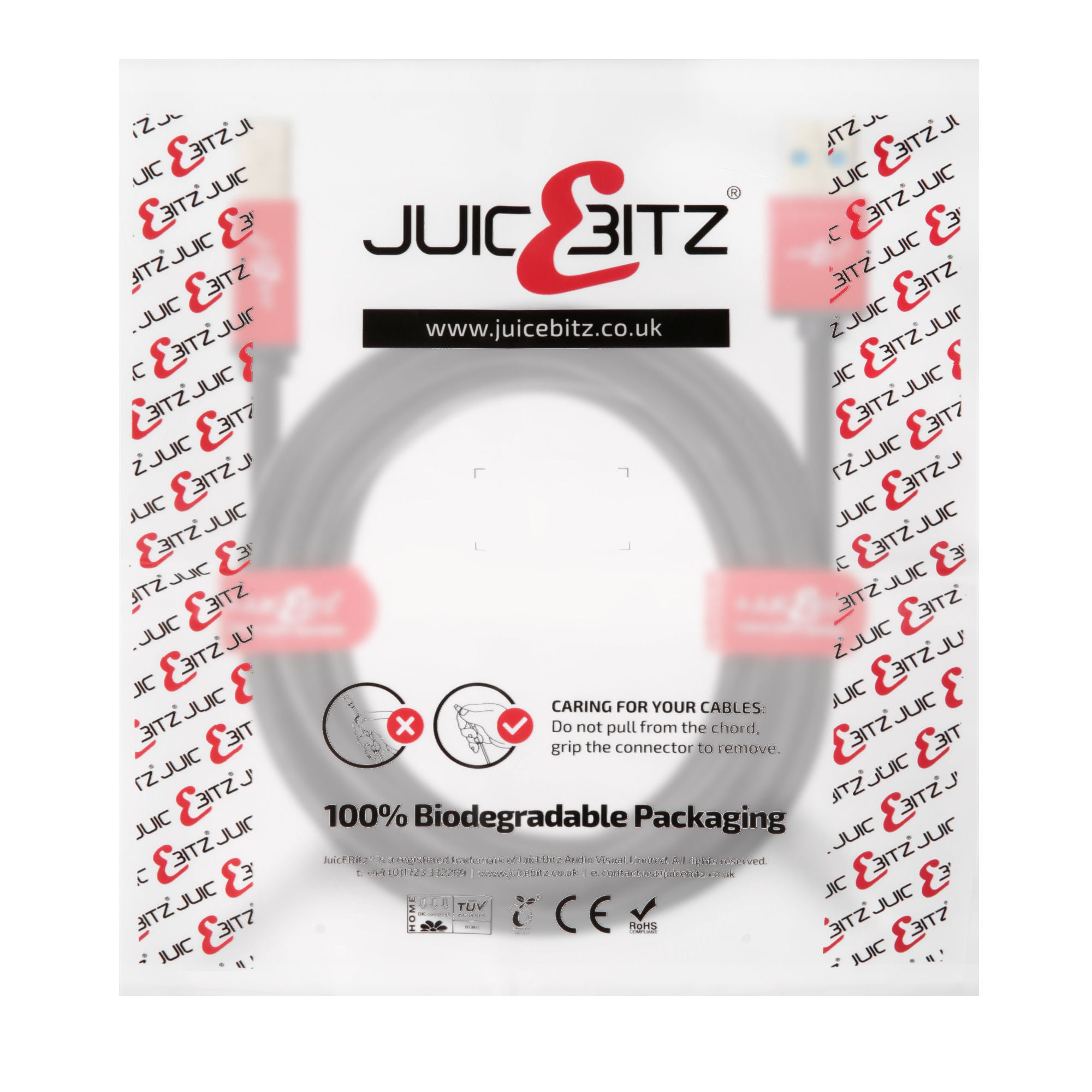 Premium USB 3.0 Male to Type-B Shielded (Printer Scanner) Cable
SKU: OLLV3-AM30-PB30-0.5M
---
Commonly used with all USB Printers, with the larger USB 3.0 Port - these cables are also used in Midi Systems/AUX input sockets and DAC systems.

This cable is well manufactured and designed to give optimum performance over longer distances with 24AWG Pure Tinned Copper (TCu) cores. It also features a moulded connector within a strong aluminium shell. The cable itself is shielded to prevent electromagnetic (EMI) or radio-frequency (RFI) interference.

Adhering to USB 3.0 specifications it is also supports USB data transfer up to the required 5Gbps. Suitable for home, office or industrial - it is an excellent all round cable for use in any environment.

Specifications:


Connector 1: Male USB 3.0 (Type A) 4 Pin; Fully Gold Plated

Connector 2: Male USB 3.0 (Type B) 4 Pin; Fully Gold Plated
Conductor: Pure Tinned Copper, [19/0. 08+/-0.008MM]
American Wire Gauge (AWG): 24 AWG
Specification: 2725#24/4C+1AB
Braid Conductor Size: 16*5*0.10mm +/- 0.008mm
Aluminium Mylar Foil Shield: 15um
Jacket: PVC 60P, Half Matt
Diameter: 5.5mm +/- 0.10mm
Certifications: UKCA, CE/ROHS, FCC
Fastener Included: Yes, Velcro
Warranty: 2 Years.

All manufacturers will state in their manuals what cable is used, or you can find the information on your Printer Manufacturer's Website. Here is a list of some of the most popular manufacturers:

Or you can contact us via our contact page or call 01723 332269 and one of our advisers will be happy to help.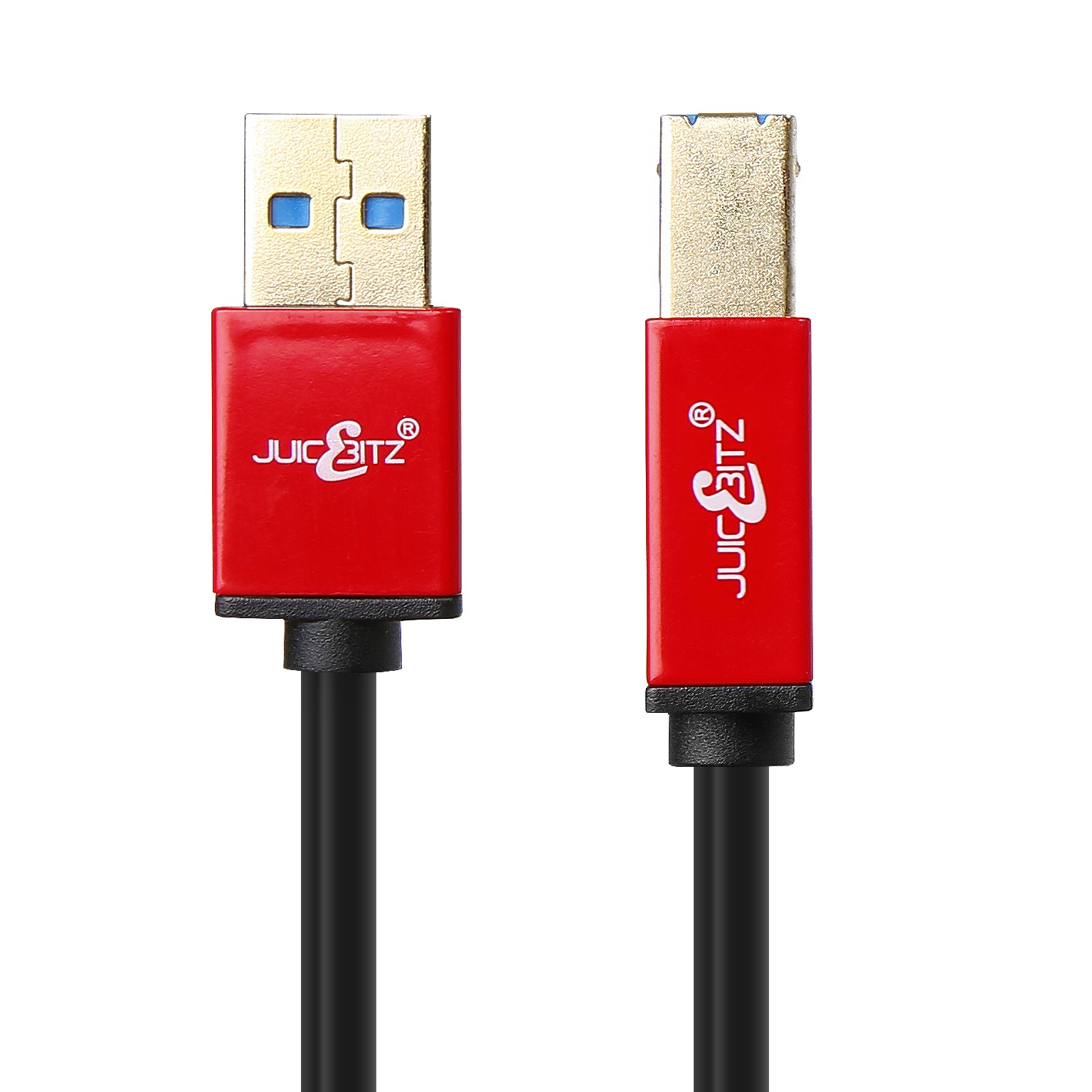 This product has no reviews yet.