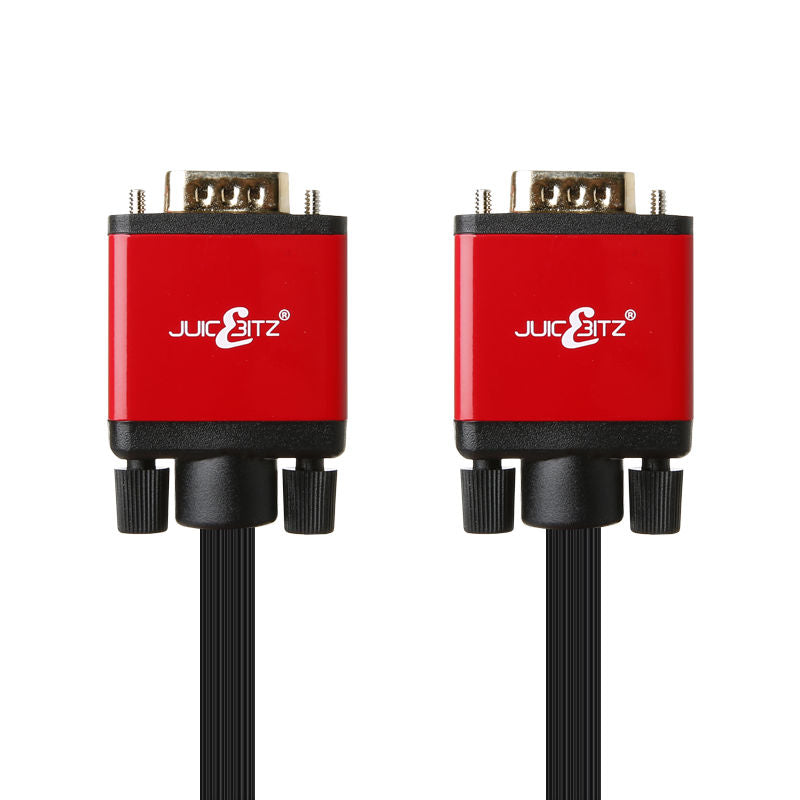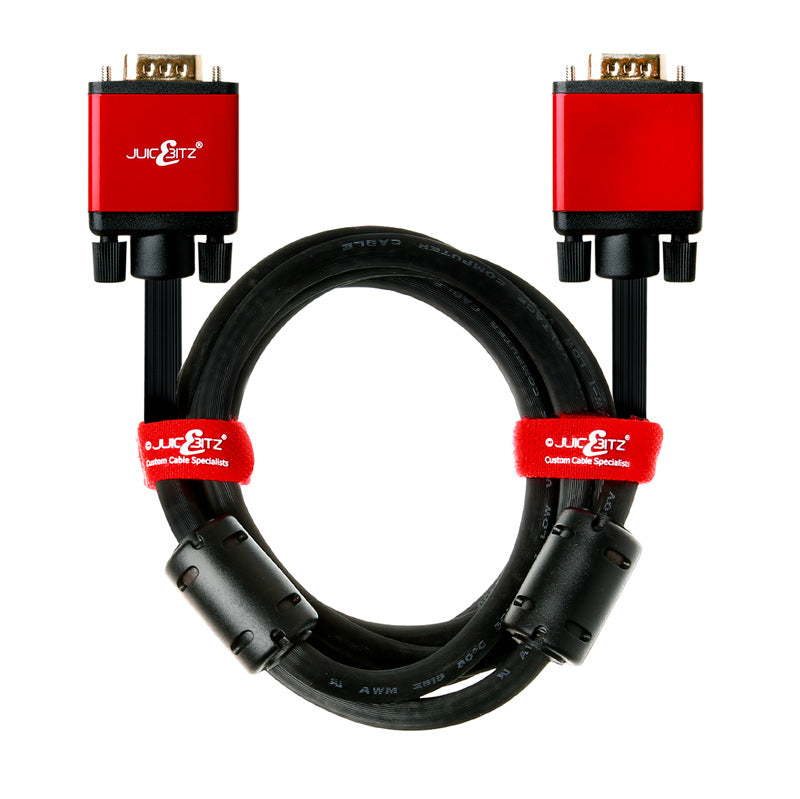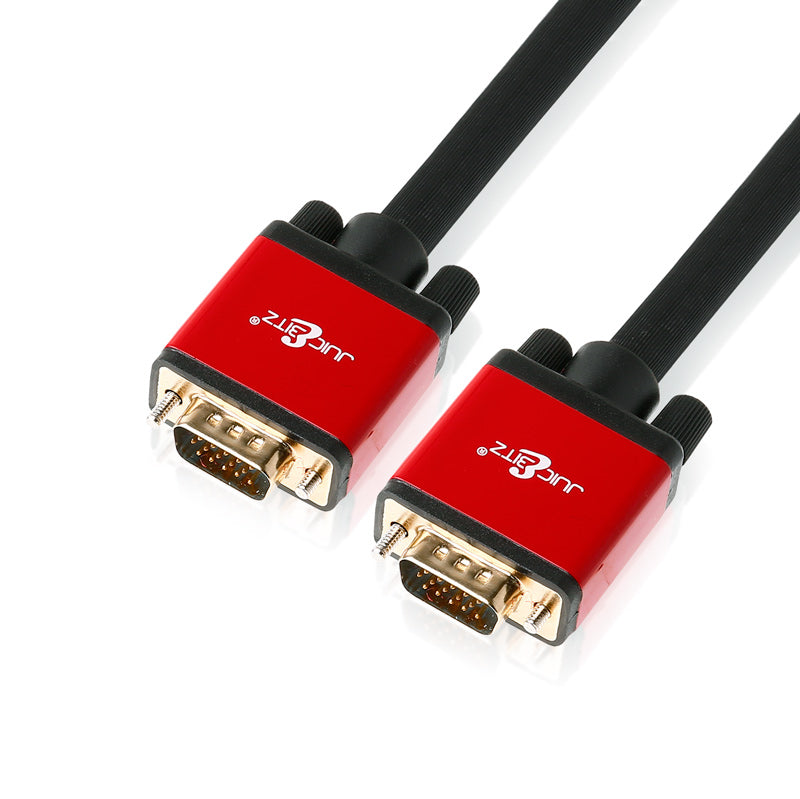 VGA Cable (SVGA) Shielded Ferrite Cores Gold Plated
SKU: OLLV1-VGAM-VGAM-3M
---
VGA / SVGA cables are still quite common to use for external displays as well as CCTV systems due to the lower resolution used. VGA is also featured on most laptops, TFT displays and more. Audio is not present - this is a graphics only cable and generally used to connect a PC, Laptop or Graphics Card to a VGA display, such as LED, LCD, TFT, Plasma, HD TV's and more.

This cable is well manufactured and designed to give ultimate performance and a clear, uninterrupted signal with ferrite cores to enhance display and reduce any loss of signal through electromagnetic (EMI) or radio-frequency (RFI) interference.

Specifications:

Connector 1: VGA Male, Gold Plated with locking screws

Connector 2: VGA Male, Gold Plated 

with locking screws

Ferrite Cores: Yes
Conductor Material: Pure Copper
Shielded: Yes
Velcro Fastener: Yes
Certifications: CE/ROHS, FCC
Warranty: 2 Years.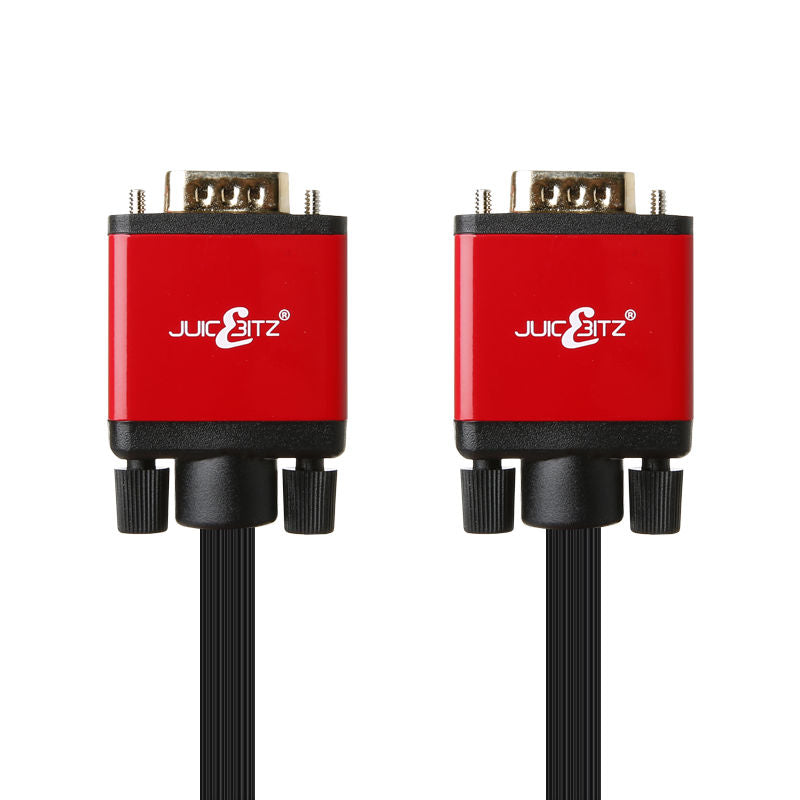 This product has no reviews yet.