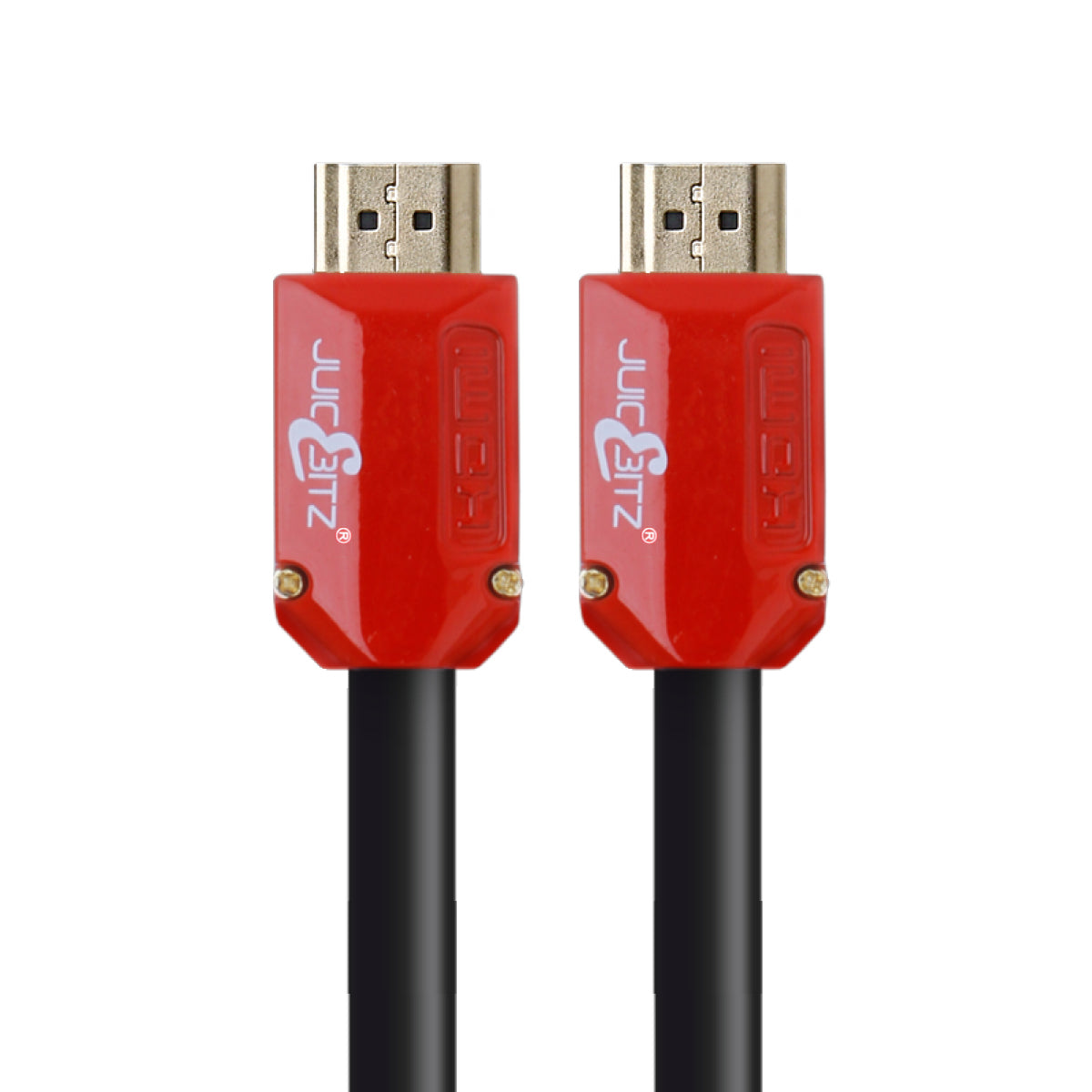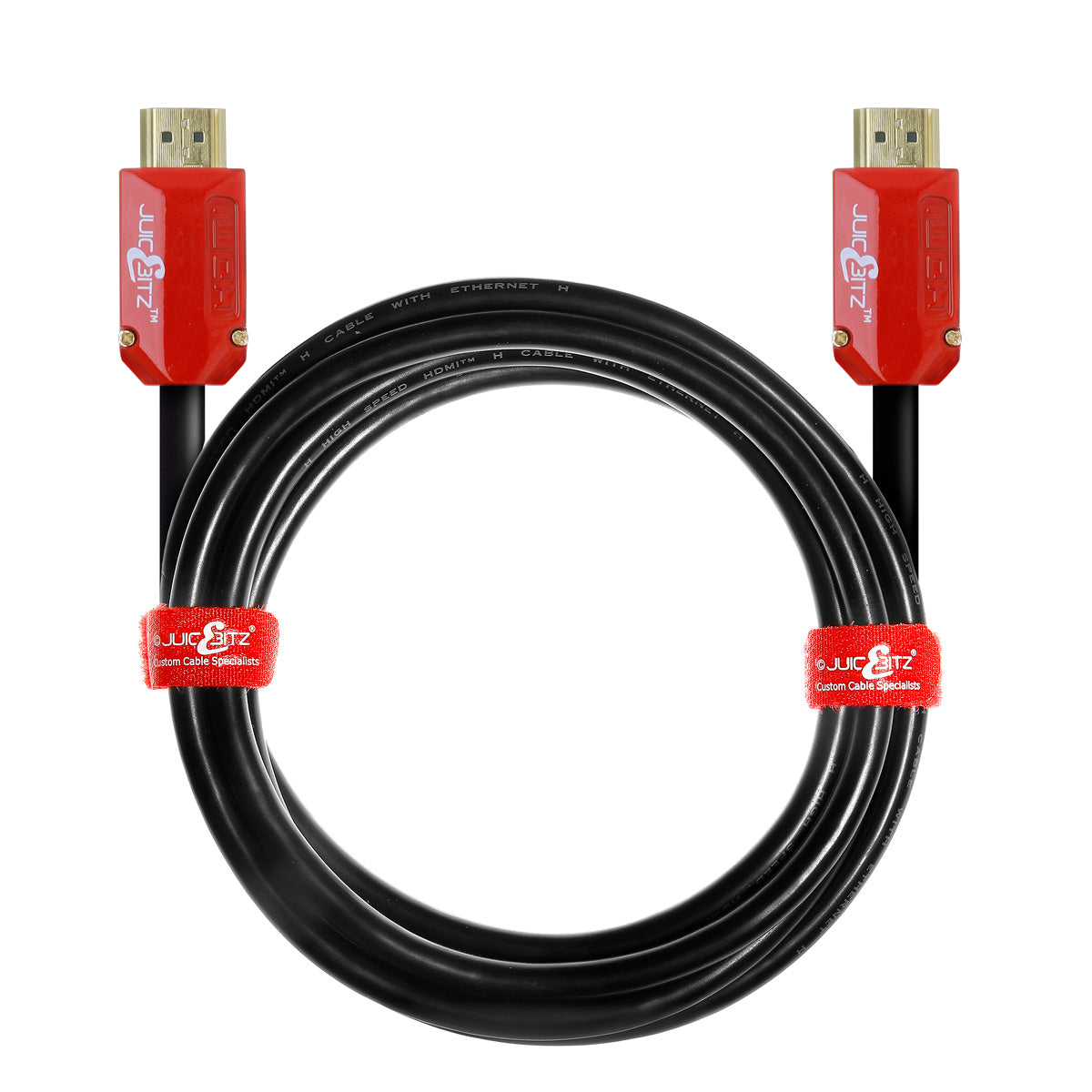 HDMI 2.0 4K Ultra HD 18Gbps High Speed HDMI Cable with Ethernet
SKU: OLLV1-HDAA20-1M
---
UHD Supported at 4k/60fps, 18Gbps Bandwidth Transfer, HDCP 2.2 & HDR Graphics for Sky Q, PS4 Pro, XBox One S, Virgin V6 and more. Enjoy pixel perfect super high definition video and crystal clear audio with our Premium HDMI v2.0 cable.


What is HDMI 2.0?




HDMI 2.0, which is backwards compatible with earlier versions of the HDMI specification, significantly increases bandwidth up to 18Gbps and adds key enhancements to support market requirements for enhancing the consumer video and audio experience. 

What's new in HDMI 2.0?




HDMI 2.0 significantly increases bandwidth to 18Gbps and includes the following advanced features:


Resolutions up to 4K@50/60 (2160p), which is 4 times the clarity of 1080p/60 video resolution, for the ultimate video experience
Up to 32 audio channels for a multi-dimensional immersive audio experience
Up to 1536kHz audio sample frequency for the highest audio fidelity
Simultaneous delivery of dual video streams to multiple users on the same screen
Simultaneous delivery of multi-stream audio to multiple users (Up to 4)
Support for the wide angle theatrical 21:9 video aspect ratio
Dynamic synchronization of video and audio streams
CEC extensions provide more expanded command and control of consumer electronics devices through a single control point


Specifications:


8 channel LPCM, 192 kHz, 24-bit audio capability

Blu-ray Disc and HD DVD video and audio at full resolution
4K resolution support at 60 fps (or 30 fps)
Consumer Electronic Control (CEC)
DVD - audio support
Super Audio CD (DSD) support
Deep Colour & Auto lip-sync
Dolby TrueHD bitstream capable
DTS-HD Master Audio bitstream capable
Supports 3D over HDMI 2.0/2.0a and 100% backward compliant to v1.4/a/b, v1.3, v1.2, v1.1
Audio Return Channel (ARC)
24k Gold-Plated HDMI Male to Male Connectors (Type A)
RoHS / HDCP / HDMI Certification Compliant
Latest HDCP 2.3 compliance for Sky Q, PS4 Pro & XBox One S
Full 19 Pin Connector for Heads
Full 4k x 2k Resolution 2160p/1080p High Resolution Supported
True 28AWG Minimum - Increasing Gradually to 24AWG at 10m!
New! Dual View - 2 Video Streams / 4 Audio Stream
32 Channel Audio
Supports the latest 21:9 Aspect Ratio
Supports Ethernet for the Latest Technology up to 18Gbps!
Zero Data Loss for Ethernet Connection
Digital Noise Reduction and Low Jitter Audio
Manufacture Warranty: 2 Years.
Extended Warranty: Lifetime for picture and audio loss.

What is HDMI and which HDMI version do I need?

Simply visit: Wikipedia where in this knowledge base you will find all of the HDMI Series and their functions.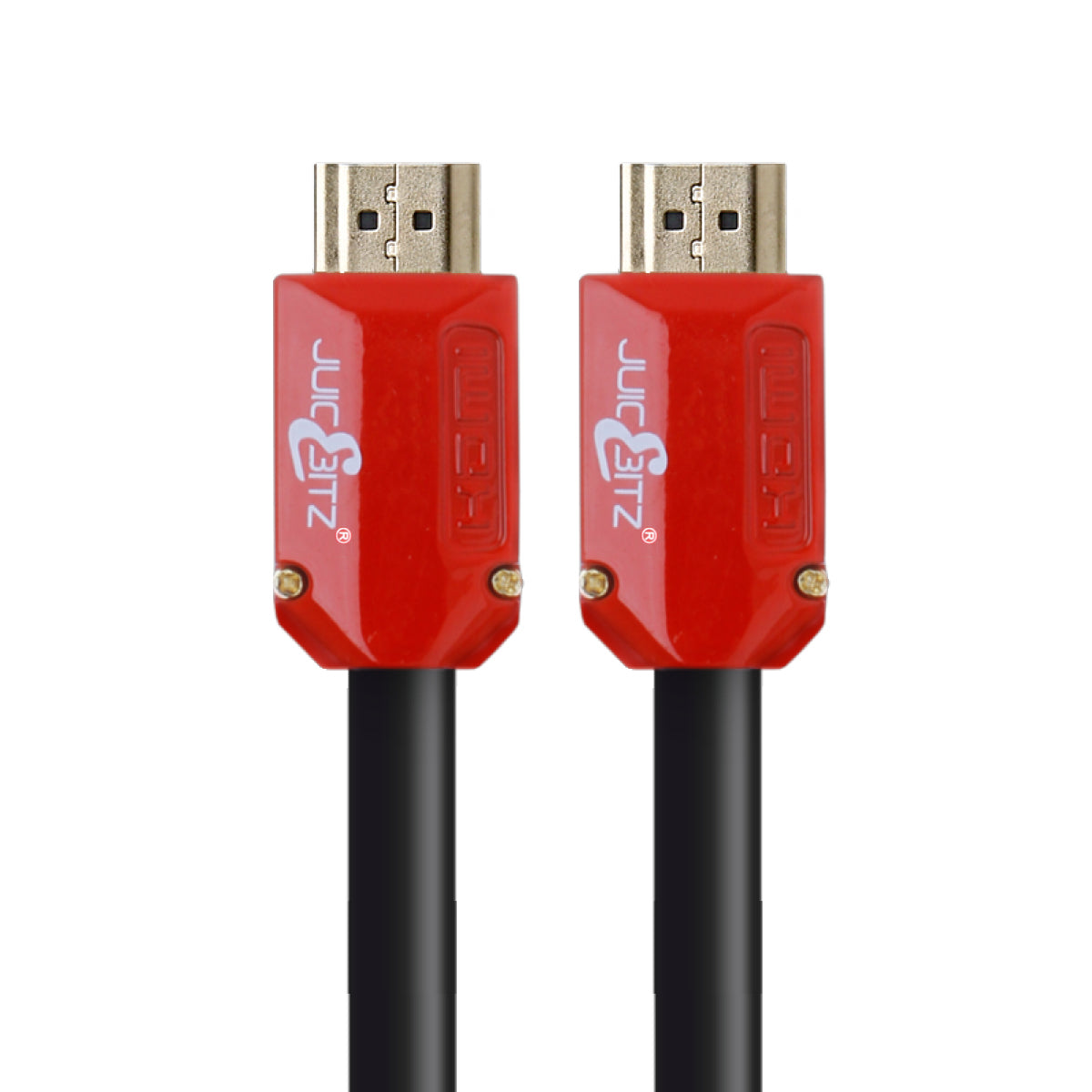 This product has no reviews yet.