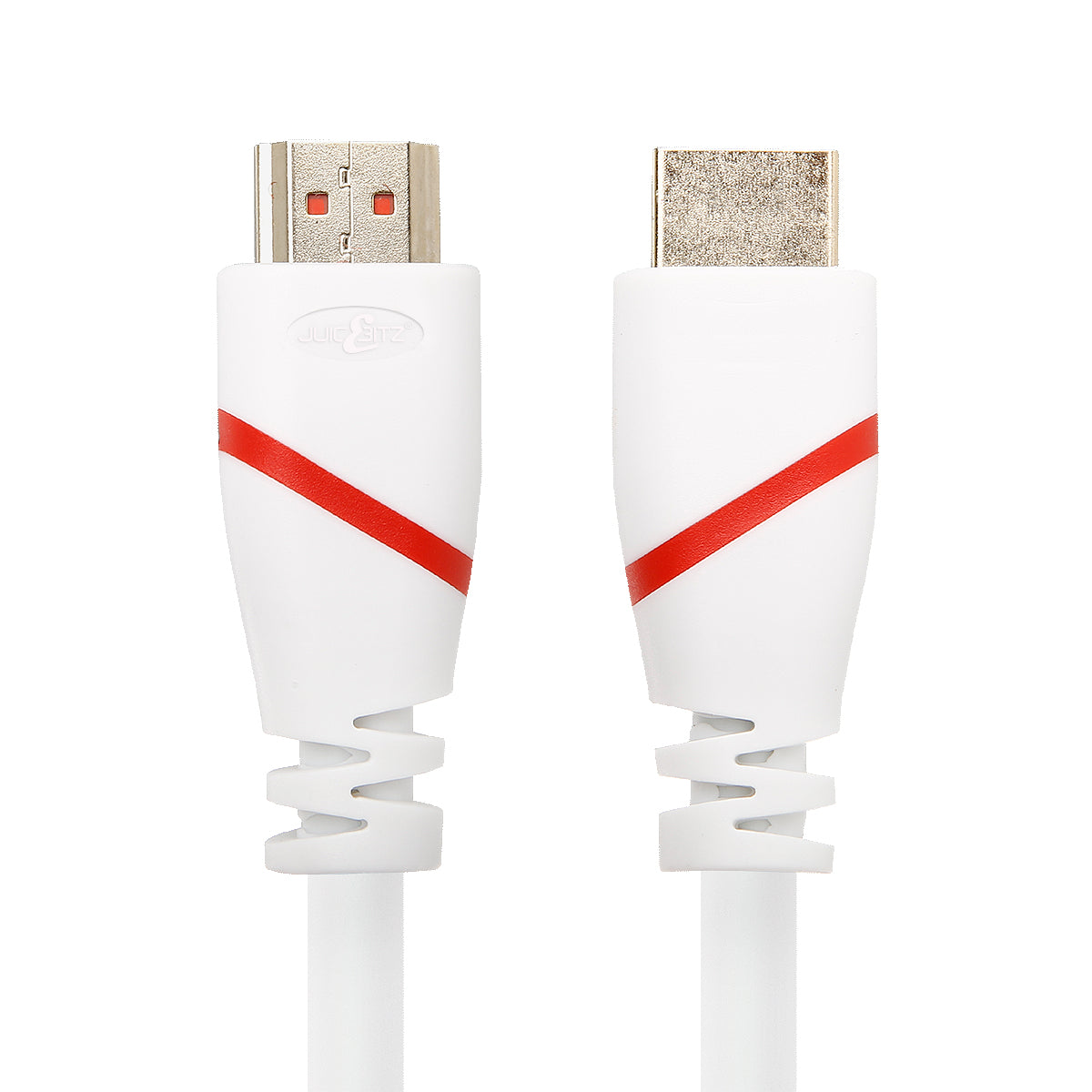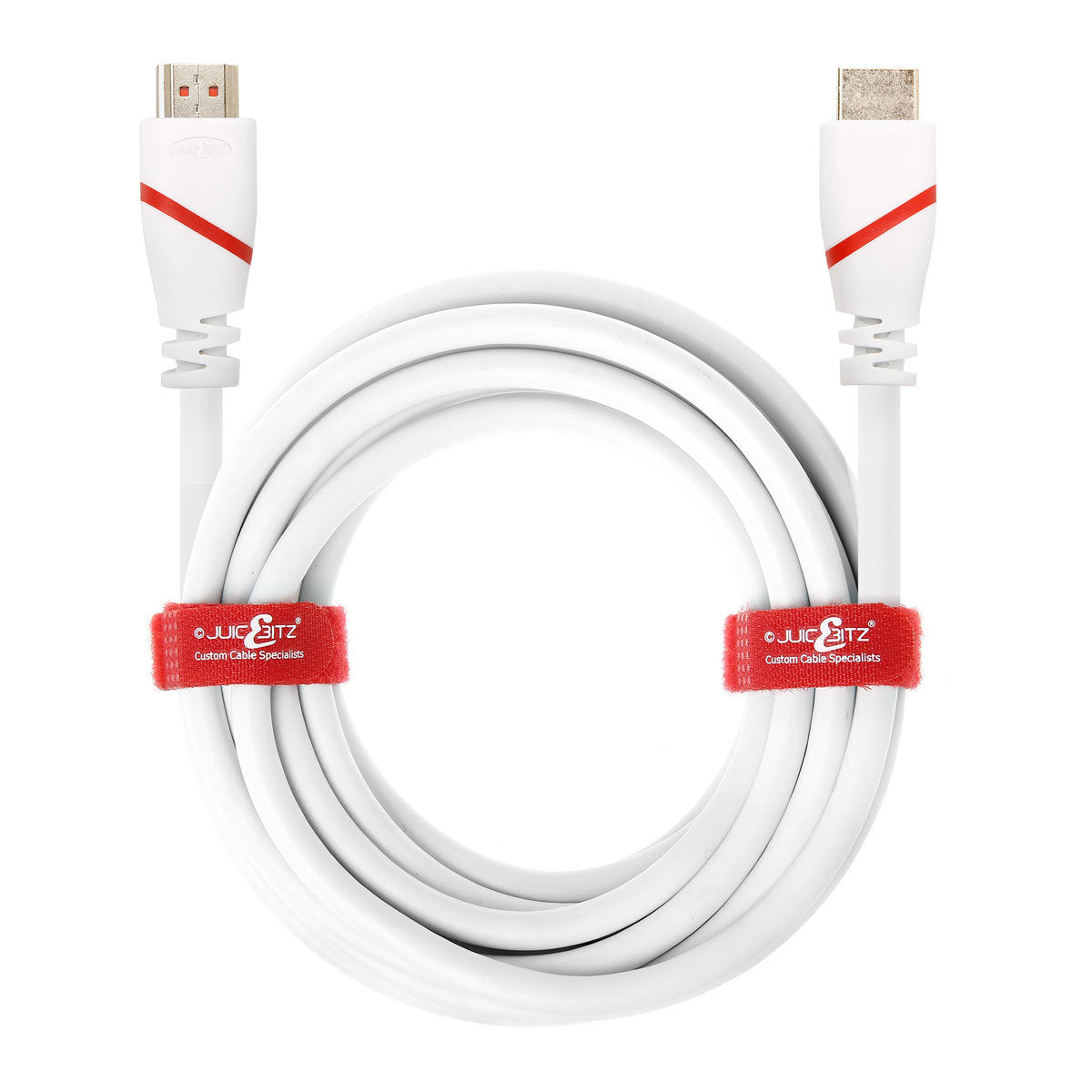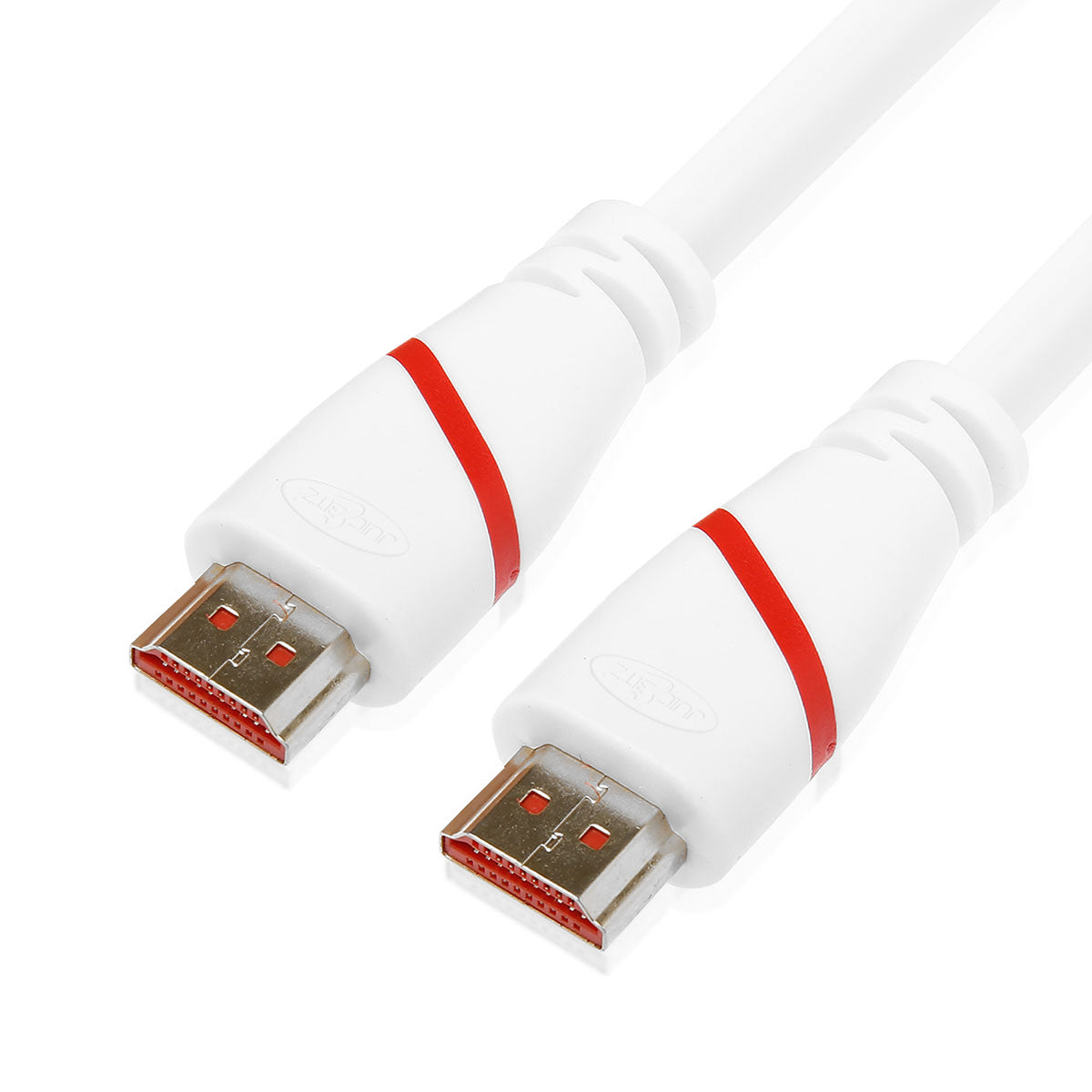 HDMI 1.4b 1080p Full HD Cable HDR Graphics Ethernet CEC ARC - White
SKU: TTV3-HDR14B-WHT-1M
---
HDMI 1.4b, Full HD - 4k/30fps compatible with HDR Graphics Mode at 1080p. 

Our most versatile HDMI Cable, in v1.4b enables the best of 1080p - 4k/30fps *Full HD Mode and HDR Graphics Range enabled.

Extremely popular for Playstation (PS3/PS4/PS5), XBox (One S/X), or PC Gamers, or those who do not have 4K UHD or 8K TV's/Monitors but still wish to get the best out of their standard TV subscriptions too.

This cable is extremely heavy duty and has a remarkable strain relief allowing for repeat bending of the cable, without any damage being caused to the cores or the terminal plug.

Specifications:

8 channel LPCM, 192 kHz, 24-bit audio capability 
Blu-ray Disc and HD DVD video and audio at full resolution 
4K resolution support at 30 fps
DVD - audio support 
Super Audio CD (DSD) support
Deep Colour & Auto lip-sync
Dolby TrueHD bitstream capable 
DTS-HD Master Audio bitstream capable 
Supports 3D over HDMI & 1.4 Standards Compliant 
Audio return channel (ARC) 
Consumer Electronic Control (CEC) 
24k Gold-Plated HDMI Male to Male Connectors (Type A) 

UKCA, CE/ROHS, FCC

Certification Compliant 
Full 2160p/1080p High Resolution Supported 
Supports Ethernet for the Latest Technology
Zero Data Loss for Ethernet Connection
Digital Noise Reduction and Low Jitter Audio
AWG Rating: 28AWG 1m, 2m, 3m, 4m, 5m. 26AWG 6m, 7m, 8m, 9m, 10m.
Conductor Material: Tin Plated OFC Pure Copper
Warranty:

 

18 Months.

Compatibility:

Universal - HDMI 1.4b Type A Male to HDMI 1.4b Type A Male.
Supports High Speed Data Transfer with Ethernet.
19+1 Pin configuration and fully backward compliant with previous versions
Extended strain relief for secure connections and permanent installations such as wiring HDMI cable through a wall, behind plasterboard or under the floor.

What is HDMI and Which HDMI Version do I need?

Click HERE to read our blog for more insightful information. All the basics, plus charts that show the functions and limitations of each version available on the market today.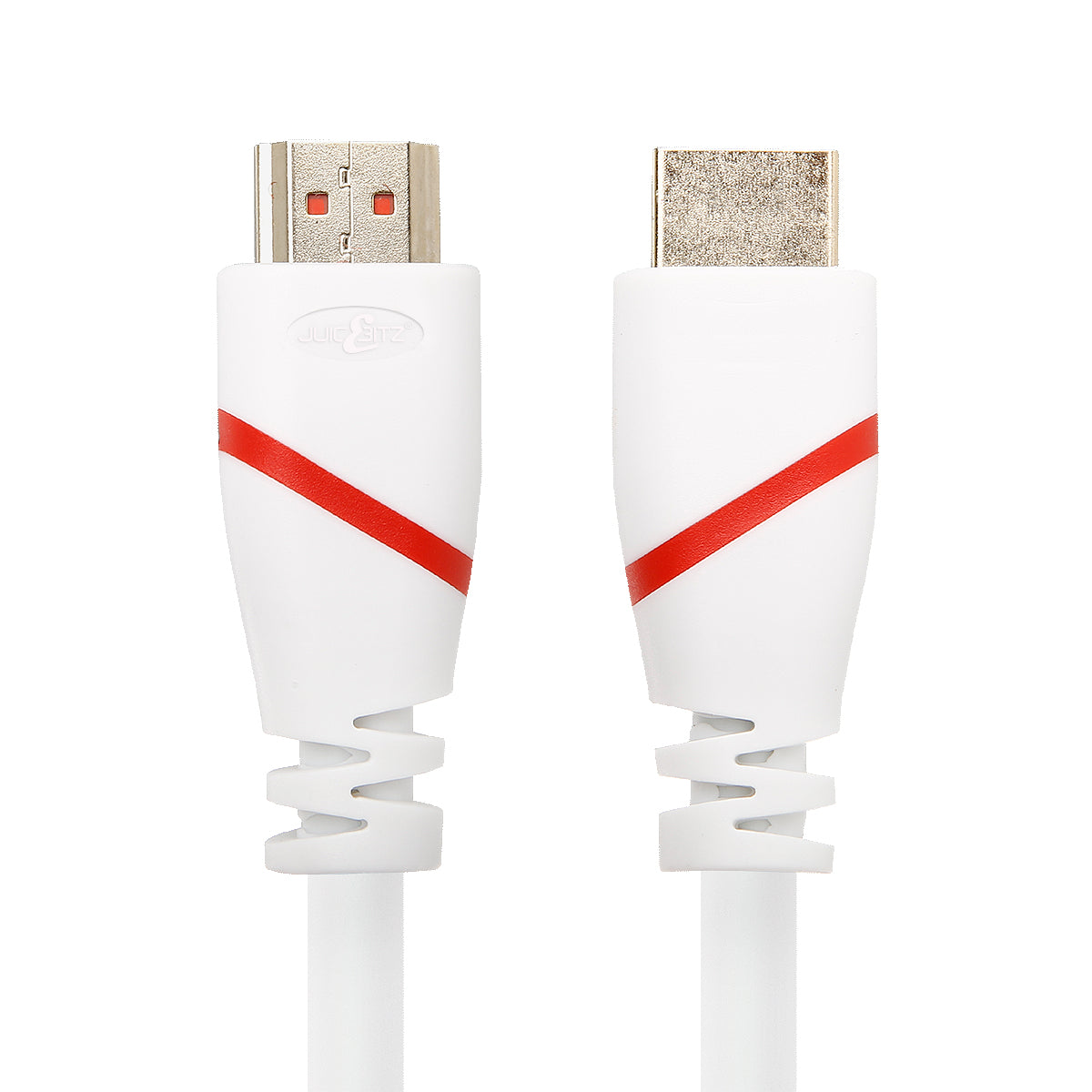 This product has no reviews yet.