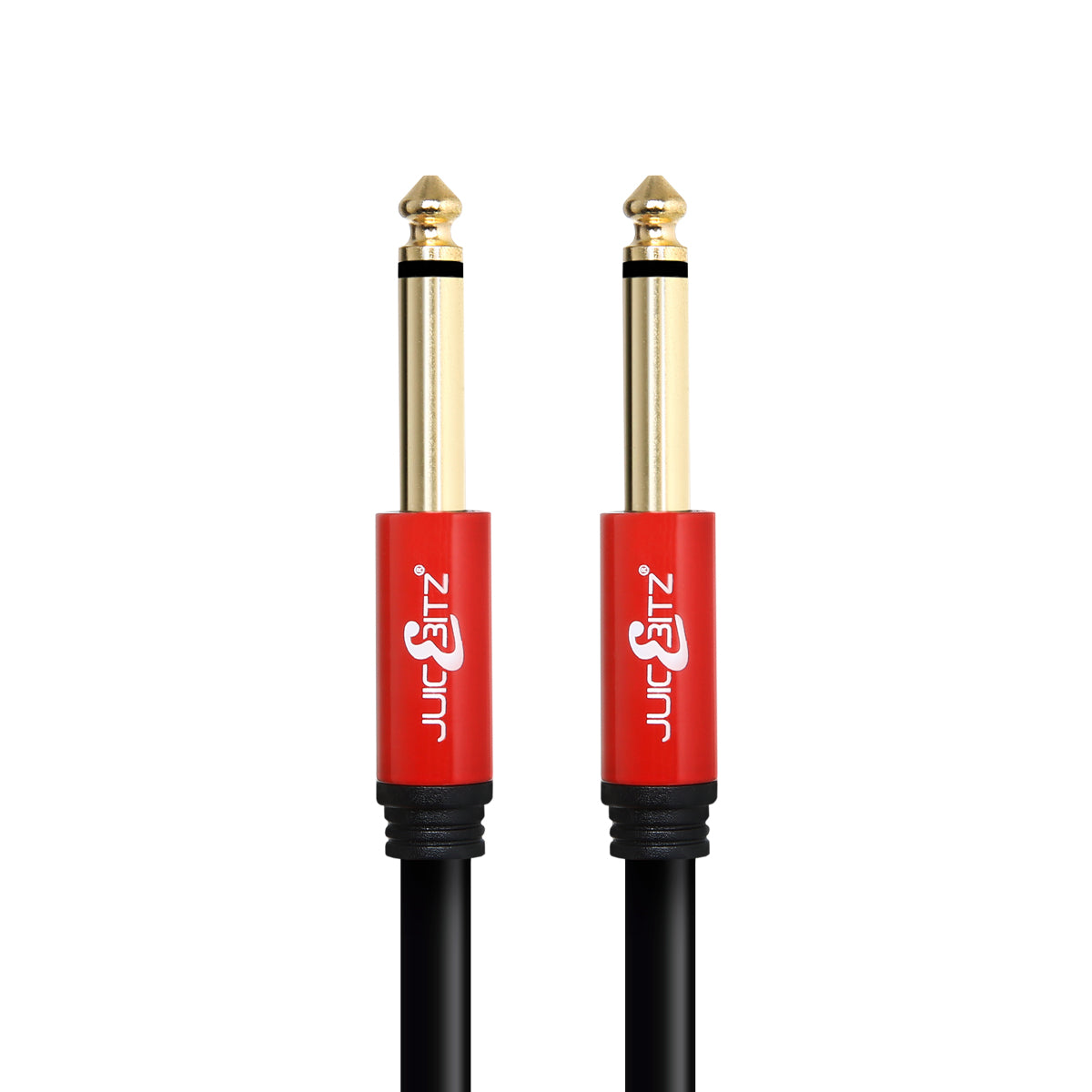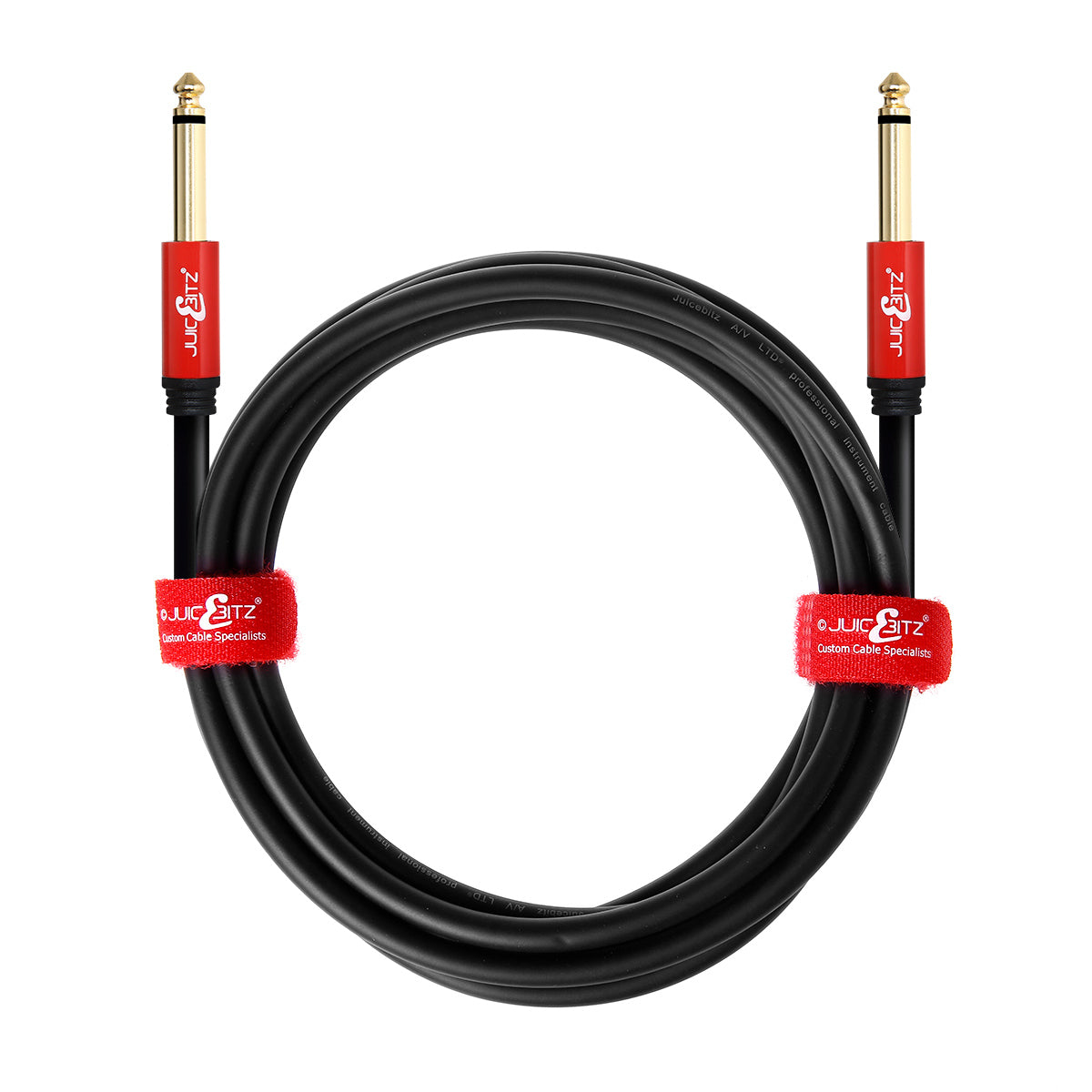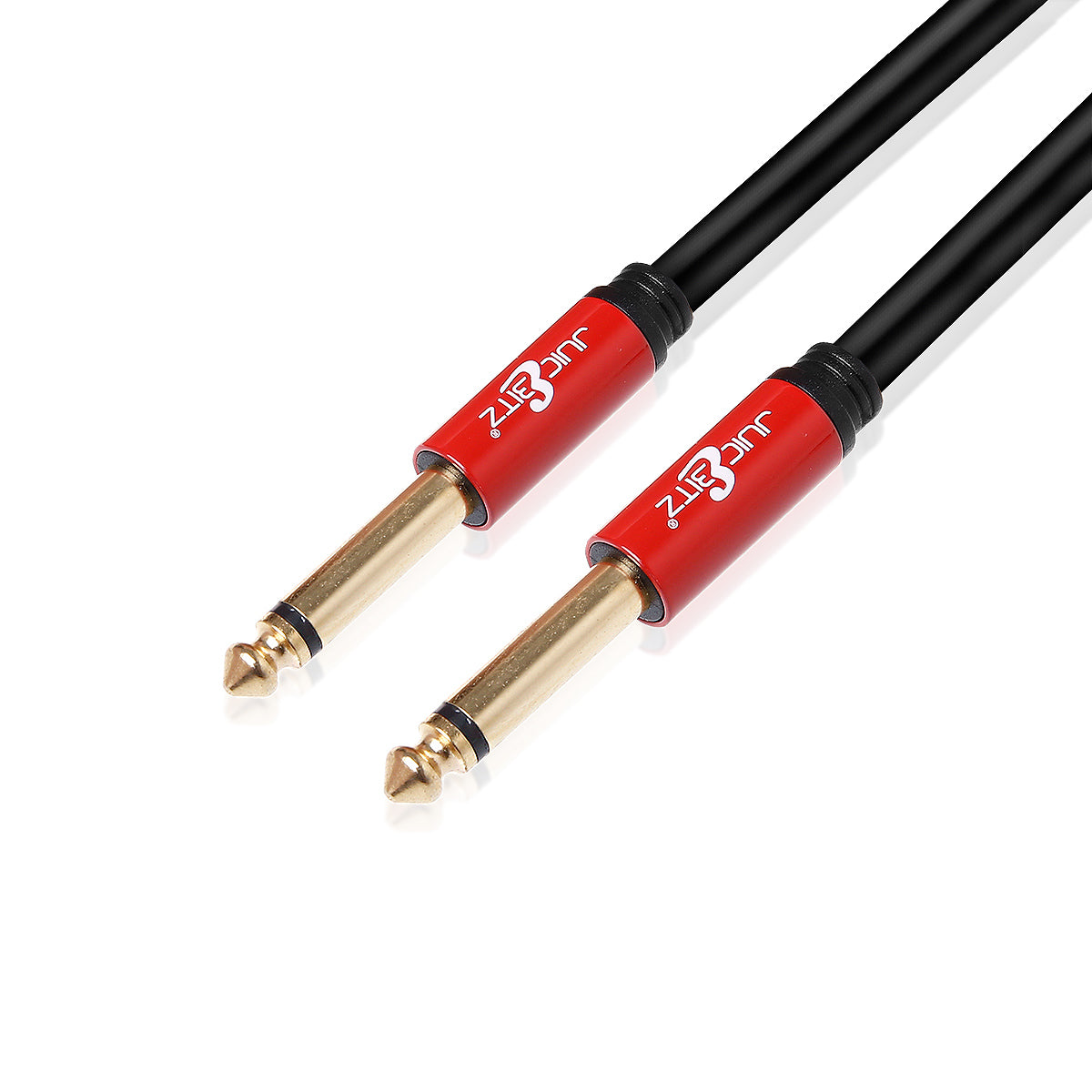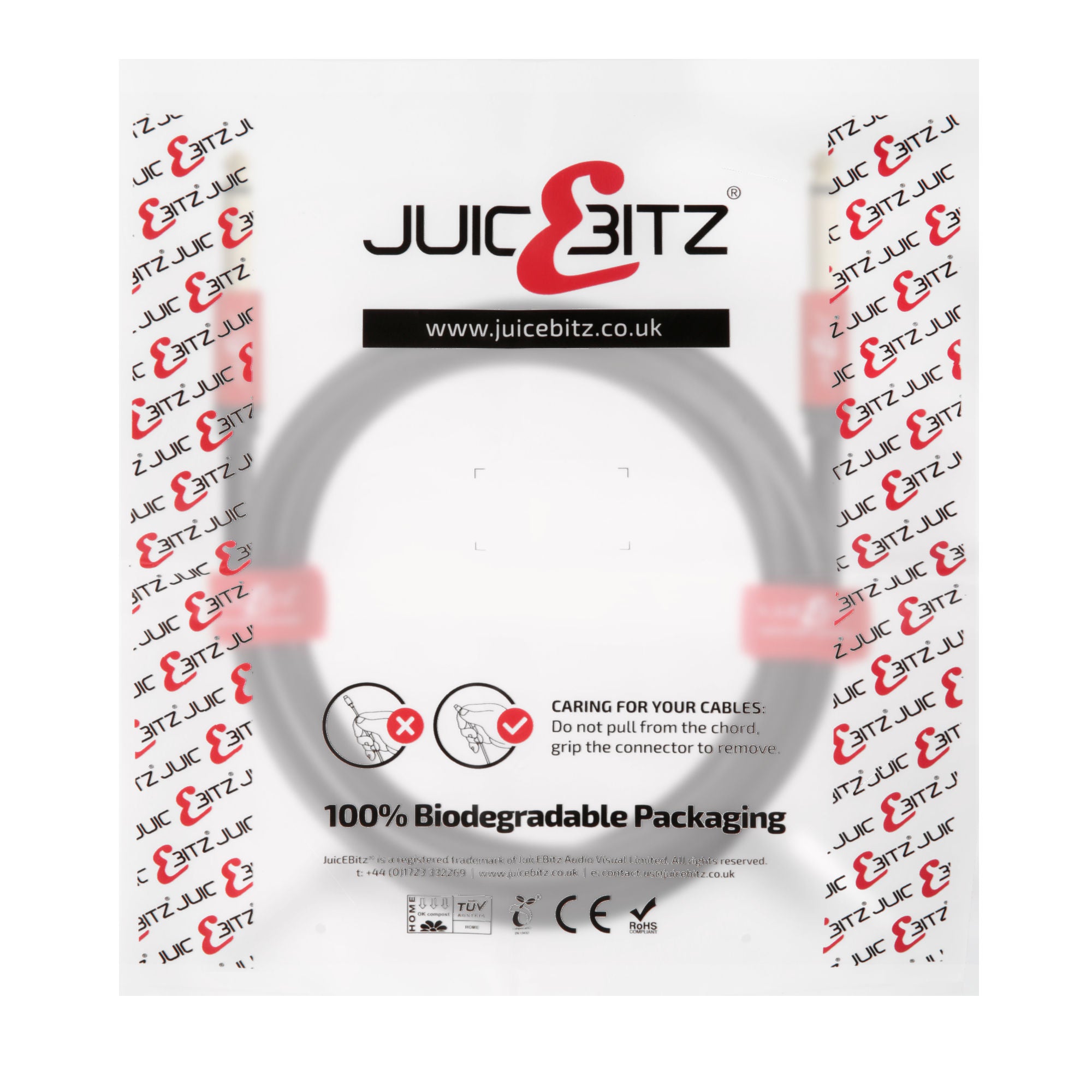 Guitar Cable 1/4" Jack to Jack 6.35mm Electric Instrument Cord Amp Lead
SKU: OLLV3-J65M-J65M-1M
---
Commonly named as Guitar Leads our 6.35mm Instrument 1/4" Jack Leads are available from 1m to 20m. Gold plated connectors combined with flexible, 6mm durable PVC protection over 20AWG 99.9% Pure Copper Conductors ensure high pass/low noise production of audio transmission.

6.35mm Jack to Jack 1/4" Cable is designed to connect a variety of instruments such as synths, keyboards, guitars, effects pedals and other professional audio equipment to an amplifier, speaker or similar.

Made of Oxygen-Free Copper (OFC) conductors for enhanced signal clarity, and ideal for studio or live performances. This particular cable construction offers a low resistance, lossless audio signal to be created - for superior performance and just perfect for digital or analogue connections.

20AWG High Quality 6.0mm Diameter Cable gives unrivaled performance - with 99.9% Oxygen Free Pure Copper ensures the most reliable, high quality audio signal reproduction. 

Suitable for (but not limited to):

Live & Studio Performances
Speakers / PA Systems
Electric Guitars 
Electric Acoustic Guitars
Bass Guitars
Effect Pedals
Keyboards
Amplifiers
Other Pro-Audio Equipment

Specifications:

American Wire Gauge (AWG):20AWG
Connector 1: 6.35mm 1/4" TS Plug
Connector 2: 6.35mm 1/4" TS Plug
Conductor: 99.9% Pure OFC Copper
Jacket: PVC 60P, Half Matt
Diameter: 6.00mm +/- 0.10mm
Fastener Included: Yes, Velcro
Manufacture Warranty:

 

2 Years.
Extended Warranty:

 

Lifetime for audio loss.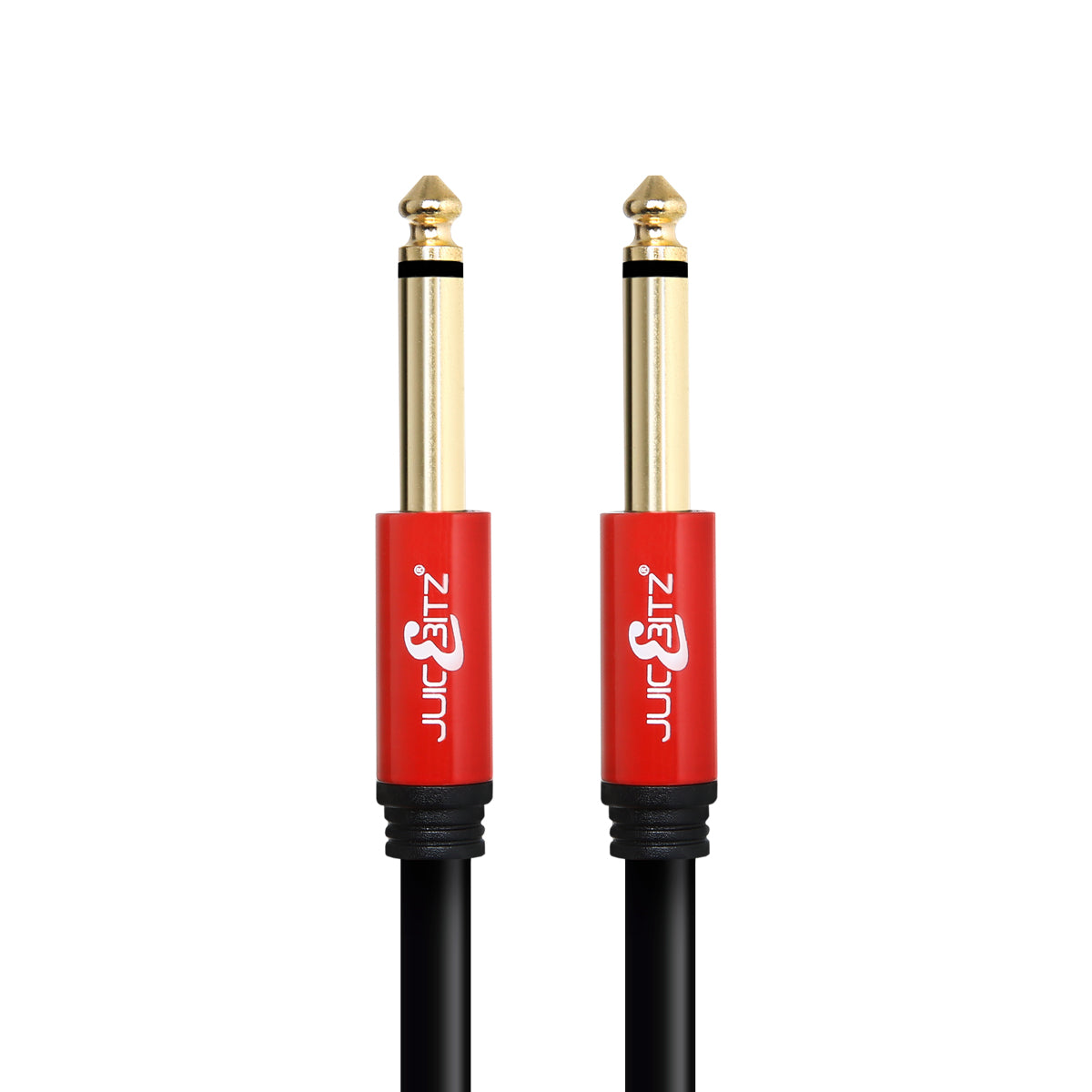 This product has no reviews yet.