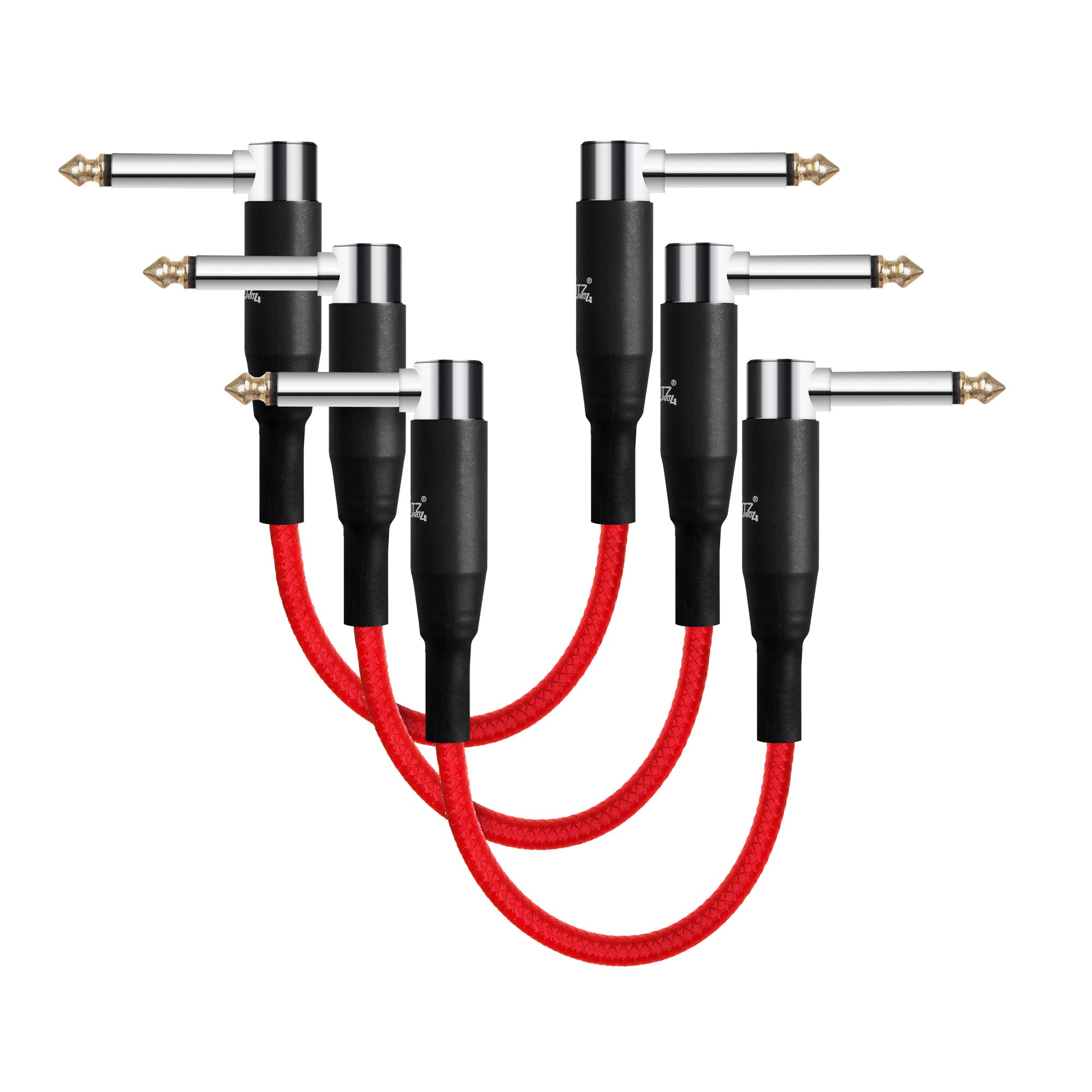 PRO Series (3 Pack) 15cm Braided Guitar Effects Pedal Patch Leads, Angled - Red
SKU: PRO4-J65M-A90-BRA-RED-PAT-3PK
---
Our Professional PRO4 Series Audio Cables have a Lifetime Warranty as Standard.


Our top of the range cables feature the following characteristics:

Chrome Plated Durable Zinc Alloy Casings.

Lazer Etched Logos.
Matt Heat Shrink Wrap for Grip & Strain Relief Protection.
Our Patent Pending ISKC

™ Woven Nylon Mesh External Braid.

Gold Plated Connectors where it counts.
Silver Plated 99.9% Oxygen Free Pure Copper Conductors.

100% Biodegradable Packaging.

Lifetime Warranty without any nonsense 'Product Registration'.

If you are looking for a high performance professional patch leads - then look no further. Each and every cable is individually tested in our factory and designed with the best raw materials available, from appearance to internal composition.


High quality shielded instrument cables offer the best in reproductive audio signals. This particular shielded cable construction offers a low resistance, lossless audio signal to be created - for unrivalled performance and perfect for digital or analogue connections being classed as a 'shielded instrument cable' - which is best in its class by offering a responsive, crisp, clear audio signal reproduction for private session, studio or even live performances.

Our Effects Pedal Patch Leads are designed to connect in a variety of ways to give you total control.


Specifications:


American Wire Gauge (AWG): 20AWG
Conductor Material:

 

Silver Plated, 99.99% Oxygen Free Pure Copper
Connector 1: Angled 6.35mm 1/4"
Connector 2: Angled 6.35mm 1/4"
Cable Diameter: 6.0mm +/- 0.1mm

Stereo Capabilities: No, Mono TS

Shielded: Yes, Shielded Instrument Cable
Outer Braid:

 

Nylon Woven ISKC™ Mesh
Jacket: Dielectric 60P, Half Matt Black
Certifications: UKCA, CE/ROHS, FCC
Fastener Included: Not for short cables
Length:

 

15cm for the Cable, + Plugs
Extended Warranty:

 

Lifetime for audio loss/reproduction.

Please note: the heat shrink wrap over the plug and the cable exit point (strain relief), is designed to add grip and also to help improve the longevity of the cable. This part is removeable after it has fully deteriorated and is not a warranted part. More heat shrink wraps can be applied at any time very easily and we will soon be offering packs of these to buy separately.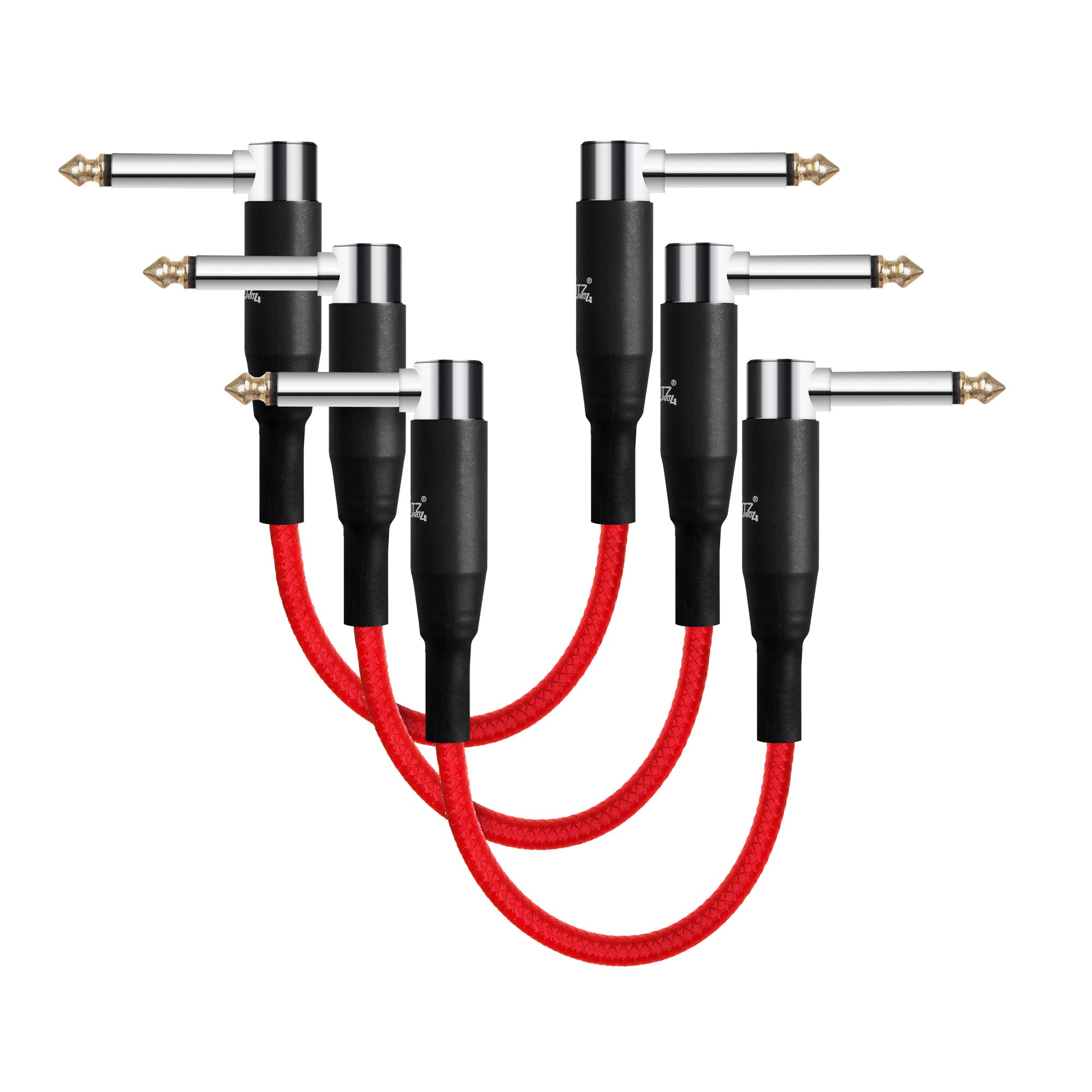 This product has no reviews yet.