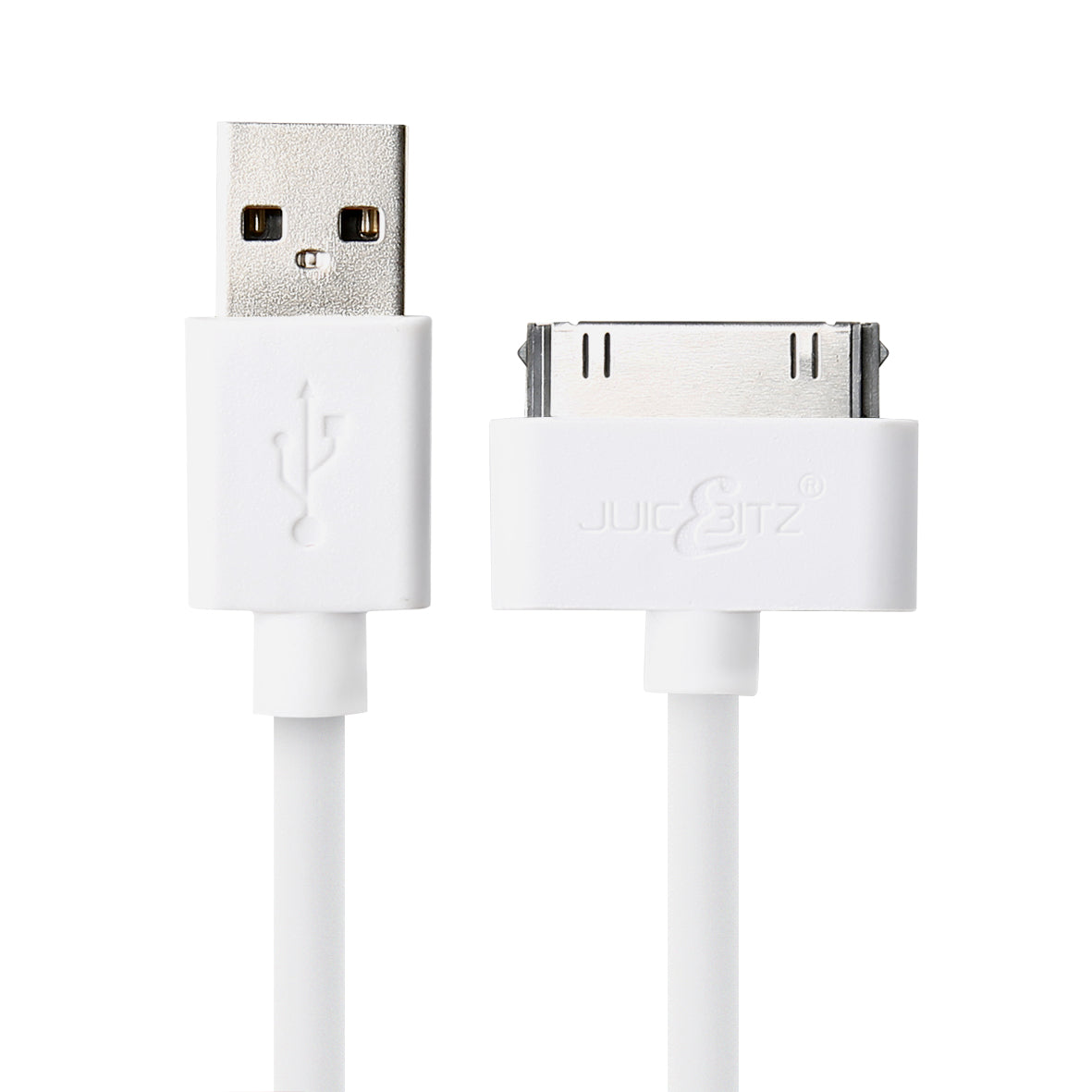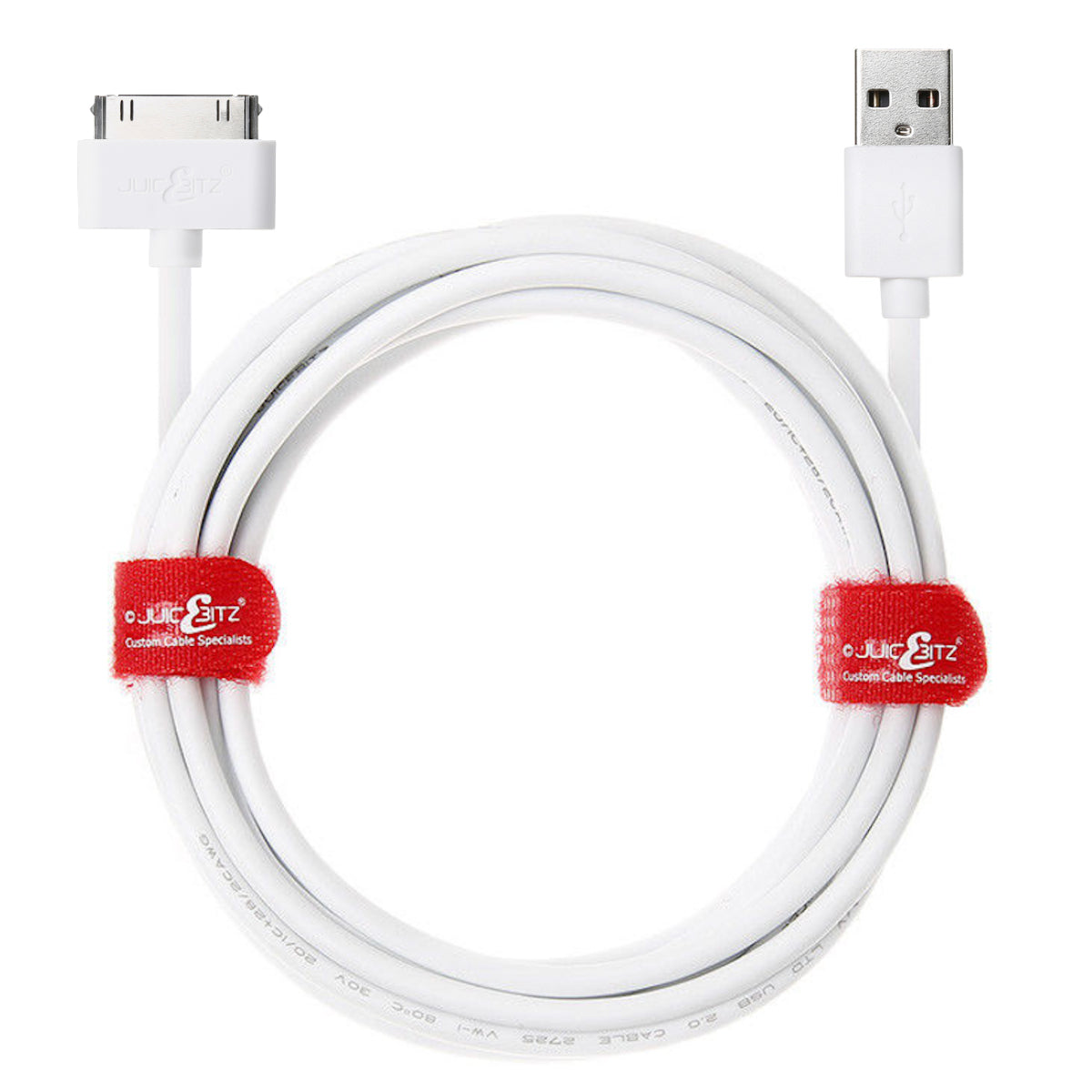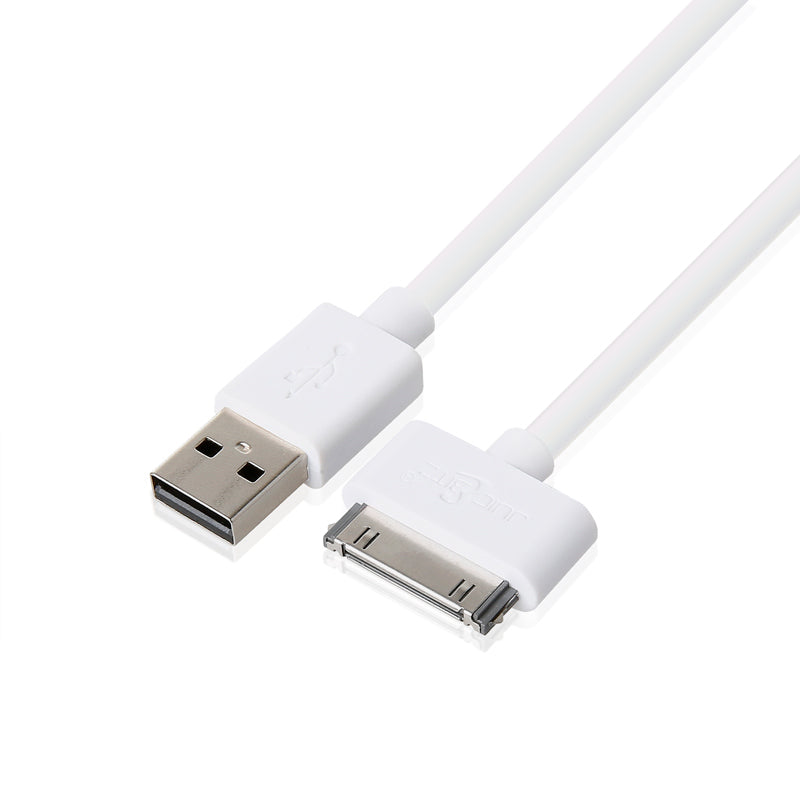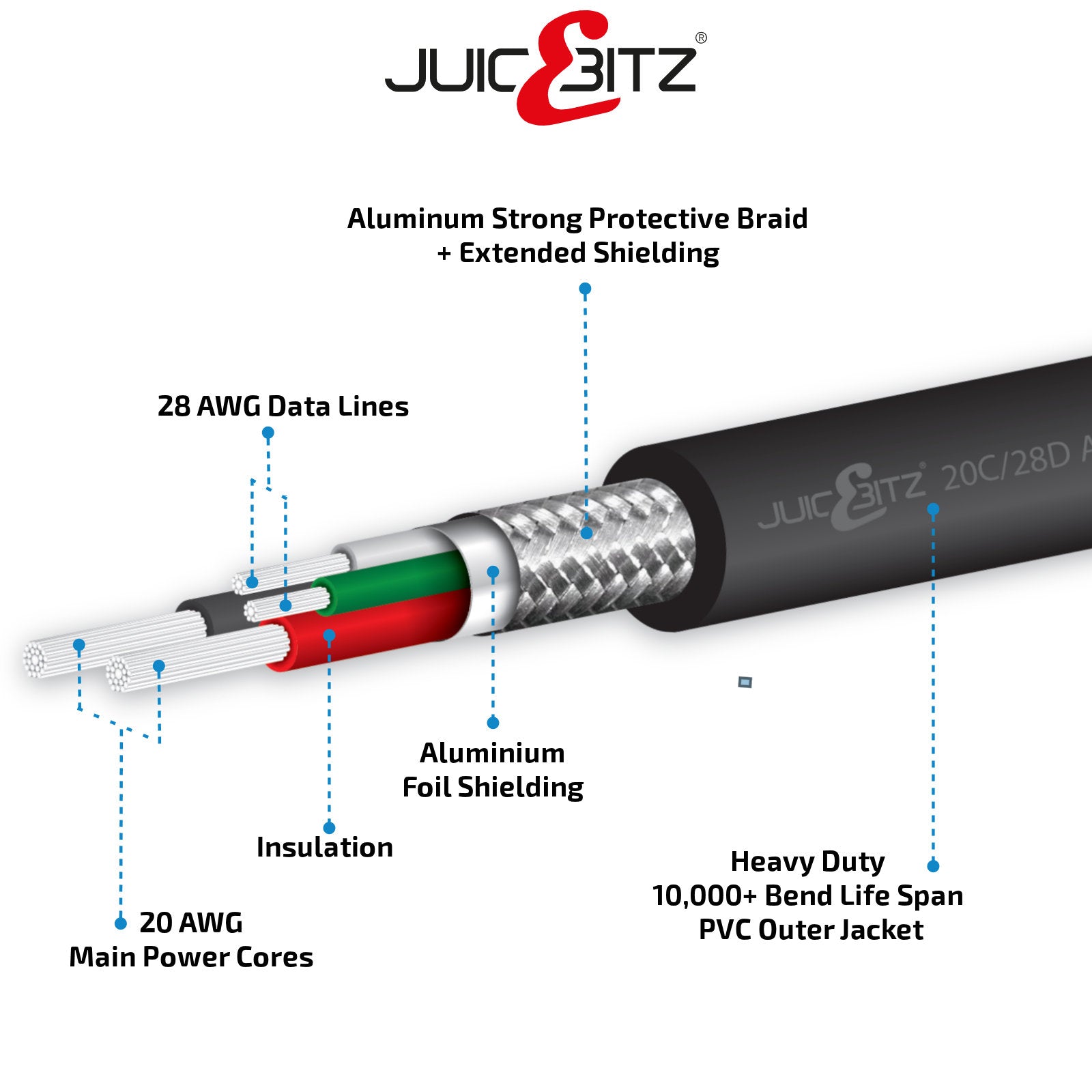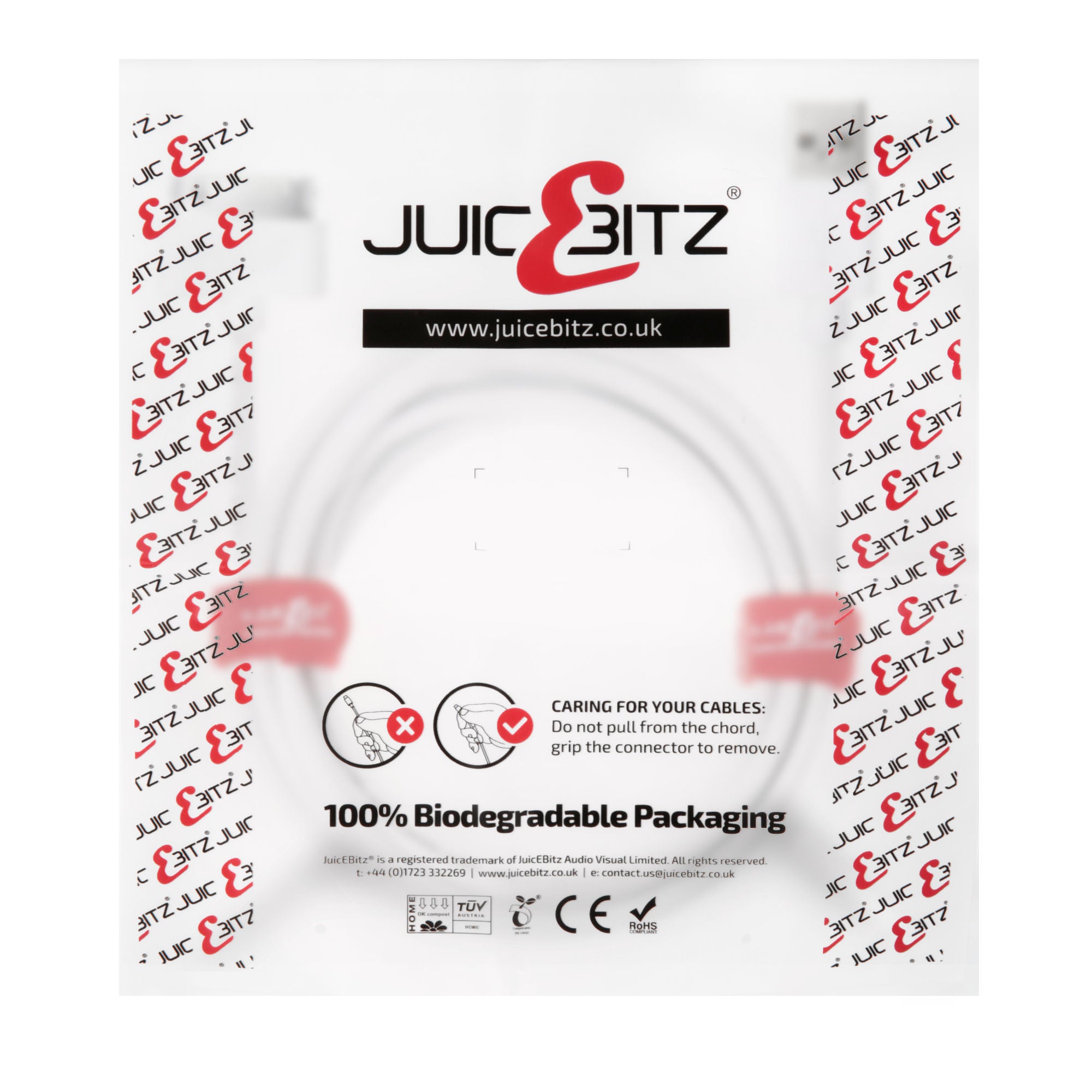 Apple 30 Pin USB Charger Cable Sync Lead for iPhone, iPad, iPod - White
SKU: TTV1-APP30PIN-WHT-1M
---
Premium 20AWG Apple MFi Certified Lightning Cables come with a 2 Year Warranty as standard and offer reliable, stable charging and are compatible with all models of Apple iPad, iPhone & iPod.

Apple MFi Certified Products are developed with their approval and are designed to work in perfect harmony with your phone or tablet.

Primary Features:

Supports High Speed Data Transfer up to 480Mbps
Compatible with all mains chargers:
iPhone

 

requires 5V/1A (5W) or higher
iPad

 

requires 5V/2.1A (10W) or 5V/2.4A (12W) or similar rated

Specifications:


Cable Specifications: 20C/30D AWG

Connector 1: Male USB 2.0 (Type A) 4 Pin; Gold Plated Pins
Connector 2: Male Lightning Connector (Reversible); Gold Plated Pins
Conductor Material: Pure Tinned Copper 
Jacket: PVC60P, Half Matt
Certifications: UKCA, CE/ROHS, FCC
Fastener Included: Yes, Velcro
Warranty: 2 Years.

Product Compatibility:

For iPhone:

 

iPhone 3G, iPhone 3Gs, iPhone 4, iPhone 4s
For iPad:

 

iPad (1st generation), iPad 2 (2nd generation), iPad (3rd generation)
For iPod:

 

iPod 5th Generation (video), iPod classic 80GB/160GB (2007), iPod classic 120GB (2008), iPod classic 160GB (2009), iPod nano 1st Generation, iPod nano 2nd Generation, iPod nano 3rd Generation (video), iPod nano 4th Generation (video), iPod nano 5th Generation (video camera), iPod nano 6th Generation, iPod touch 1st Generation, iPod touch 2nd Generation, iPod touch 3rd Generation, iPod touch 4th Generation

Apple License, Trademark and other Intellectual Property Rights Information:

iPad, iPhone, iPod, iPod nano and iPod touch are trademarks of Apple Inc., registered in the U.S and other countries. iPad Air, iPad Mini and Lightning are trademarks of Apple Inc.

"Made for iPod", "Made for iPhone", "Made for iPad" mean that an electronic accessory has been designed to connect specifically to iPod, iPhone, or iPad, respectively, and has been certified by the developer to meet Apple performance standards. Apple is not responsible for the operation of this device or its compliance with safety and regulatory standards. Please note that the use of this accessory with iPod, iPhone, or iPad may affect wireless performance.

To verify conformity, please visit https://mfi.apple.com/MFiWeb/getAPS

All manufacturers will state in their manuals what cable is used, or you can find the information on sites such GSM Arena or you can contact us via our contact page or call 01723 332269 and one of our advisers will be happy to help.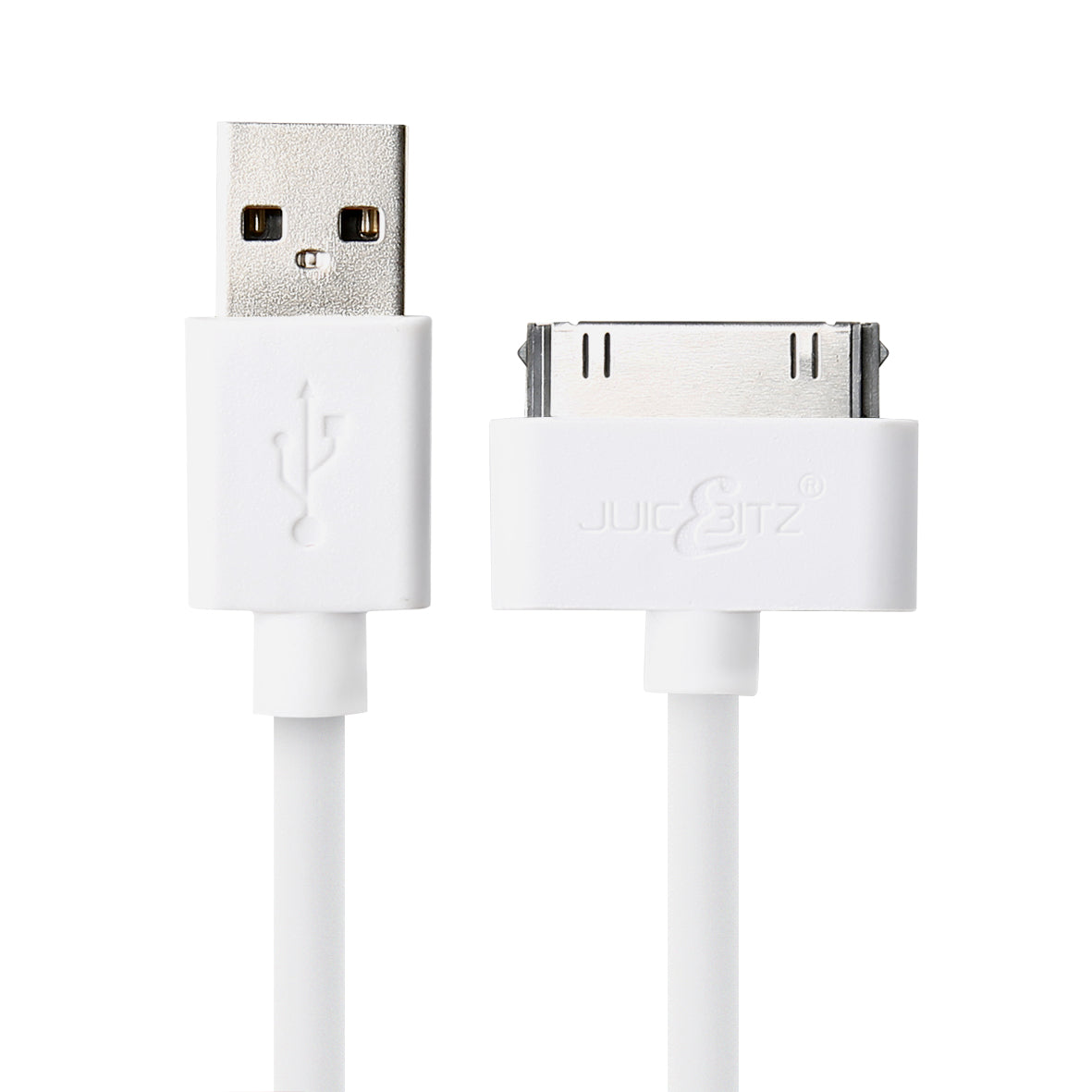 This product has no reviews yet.