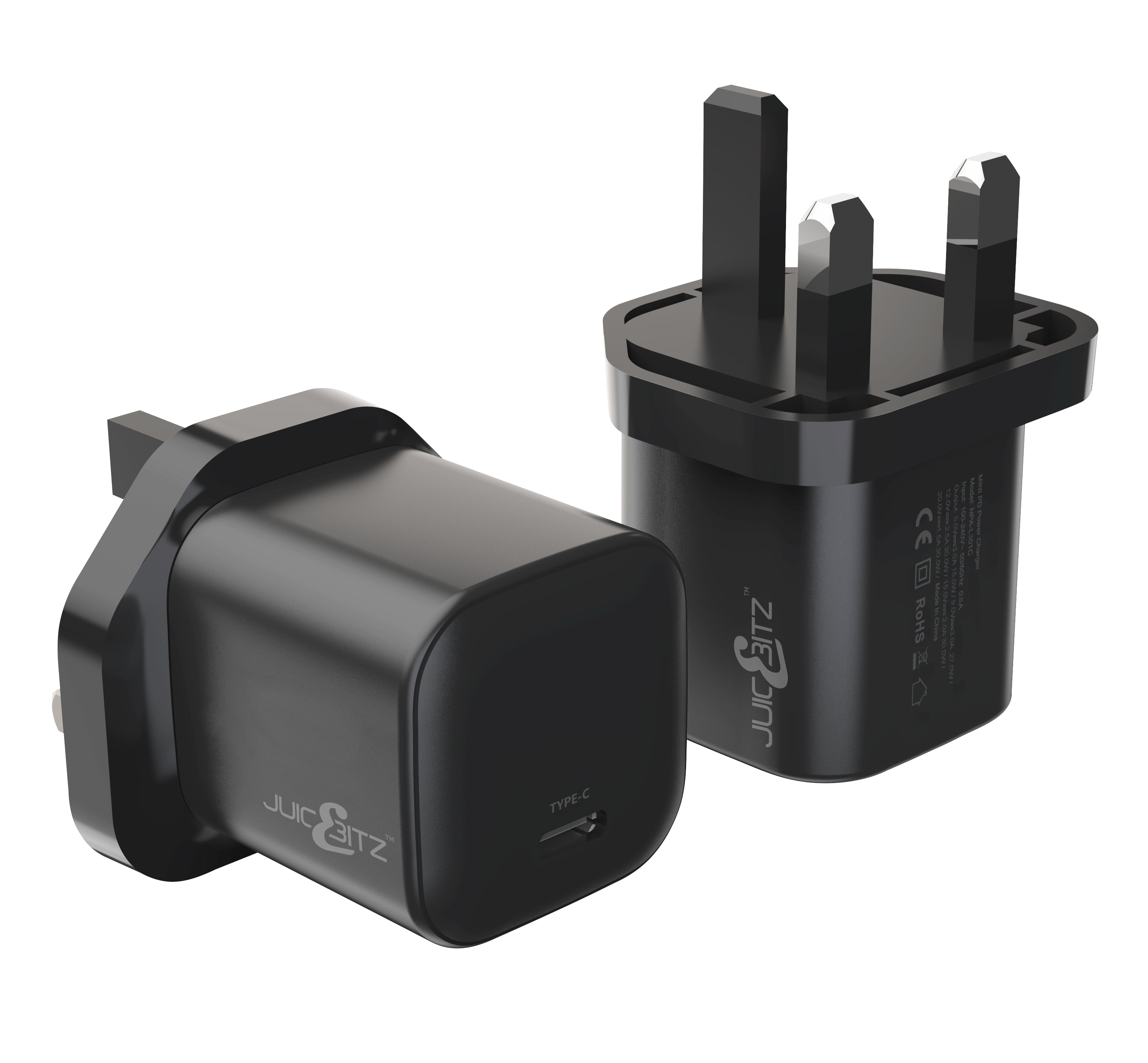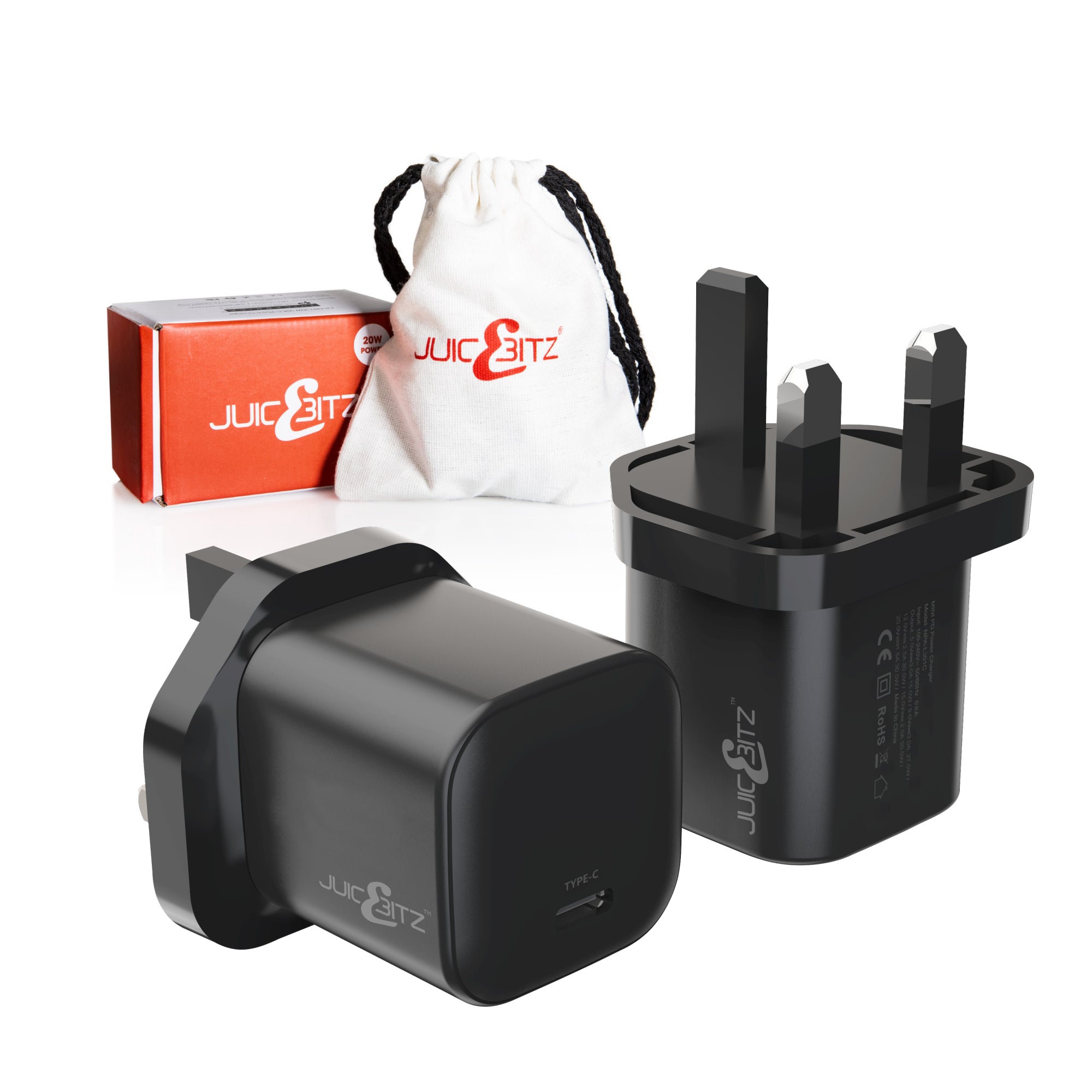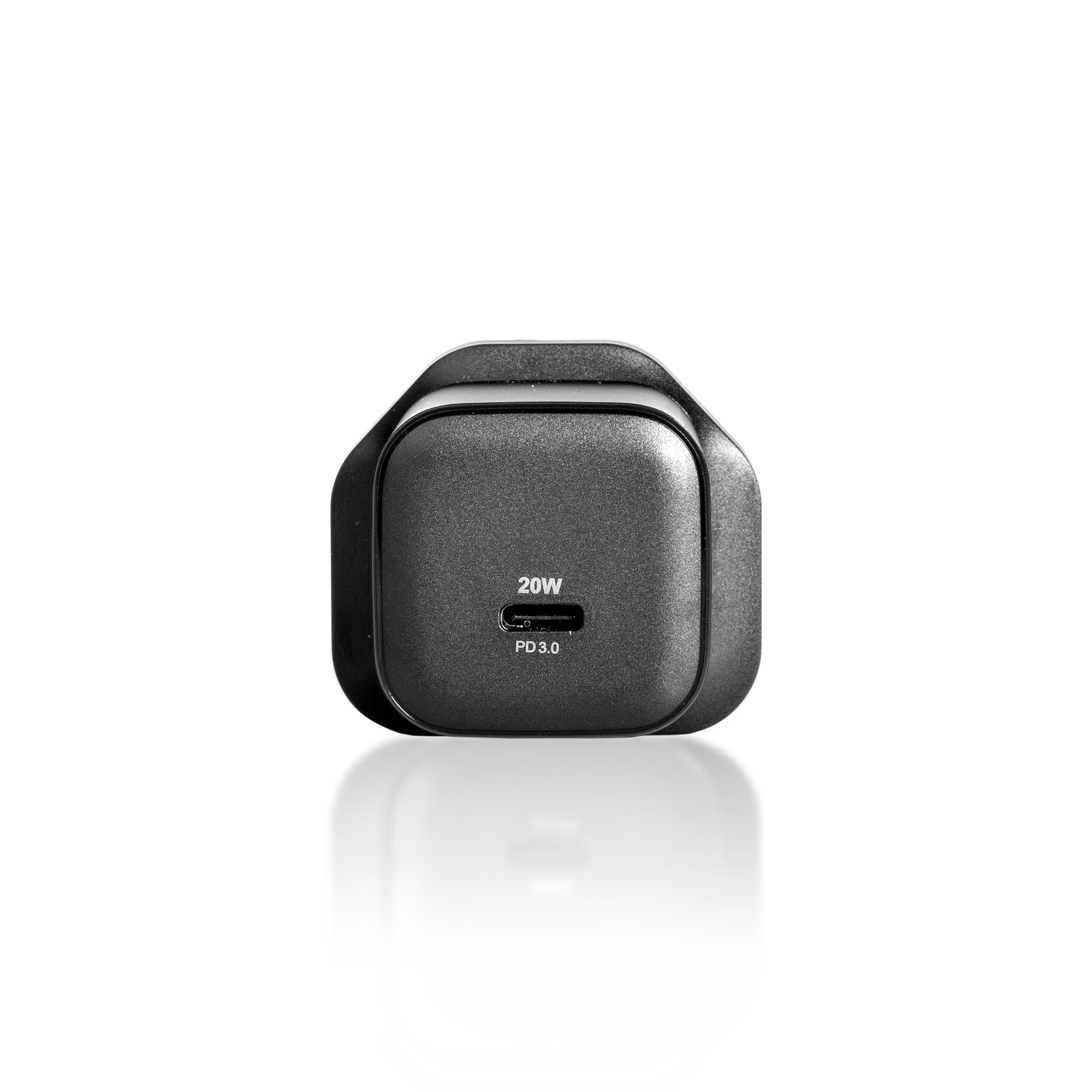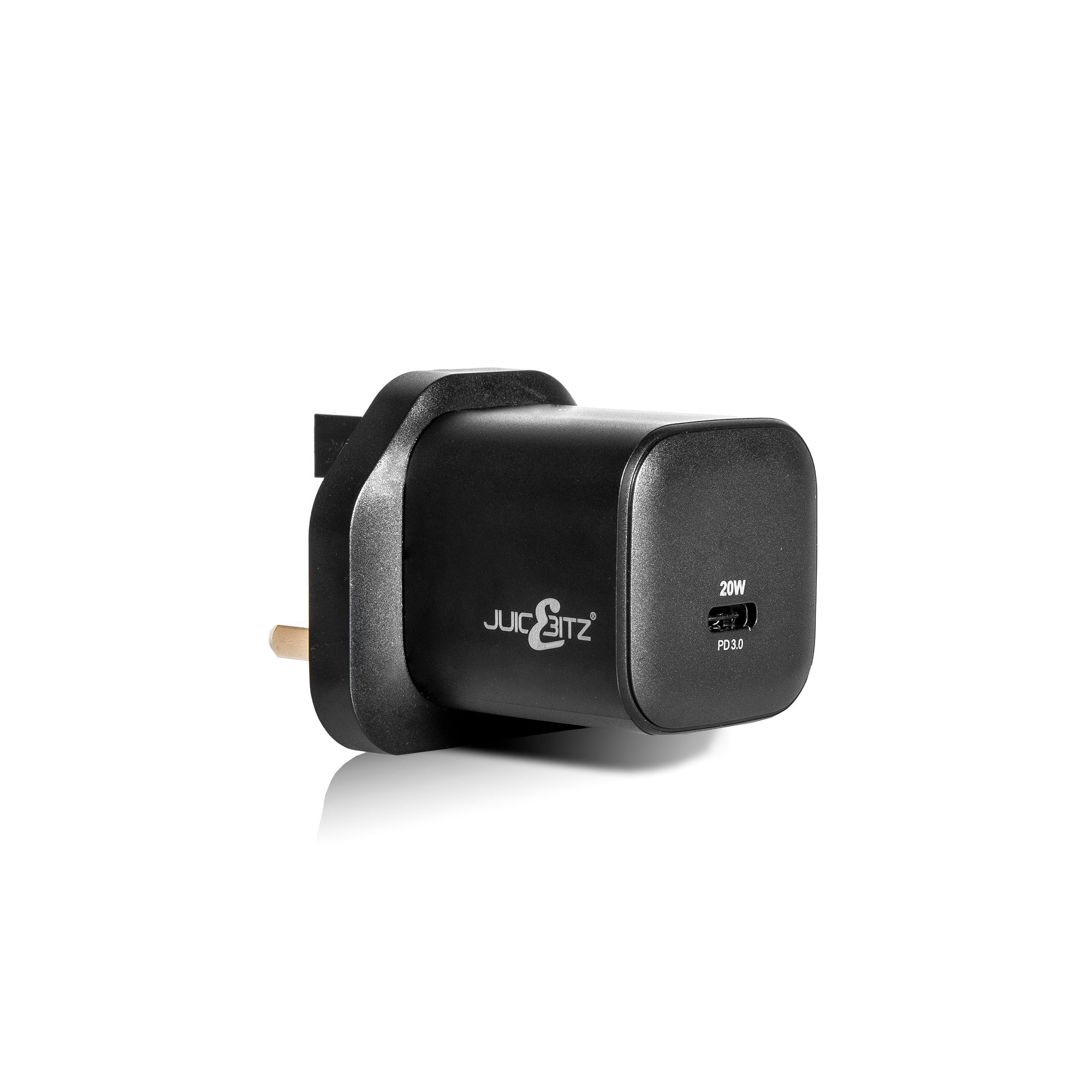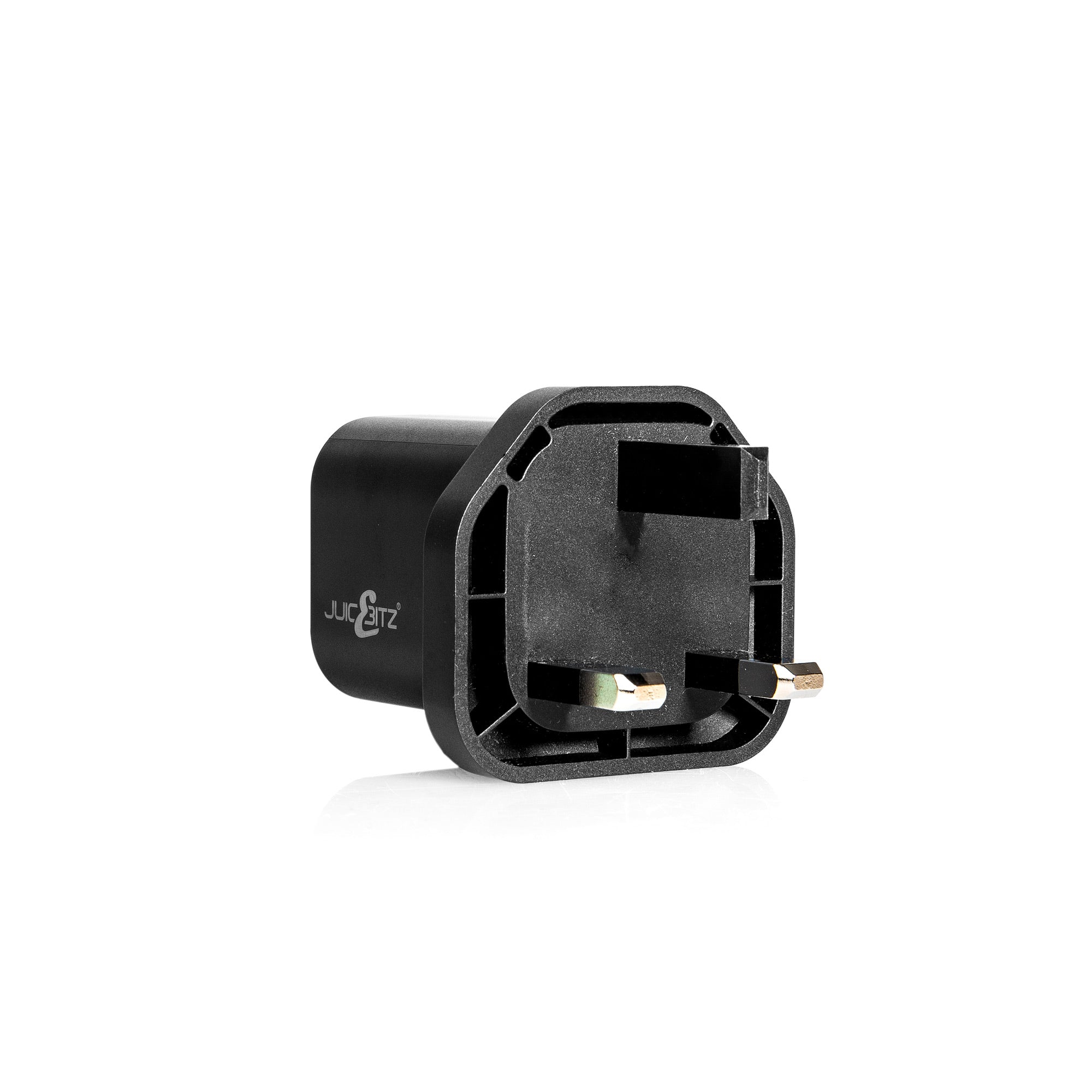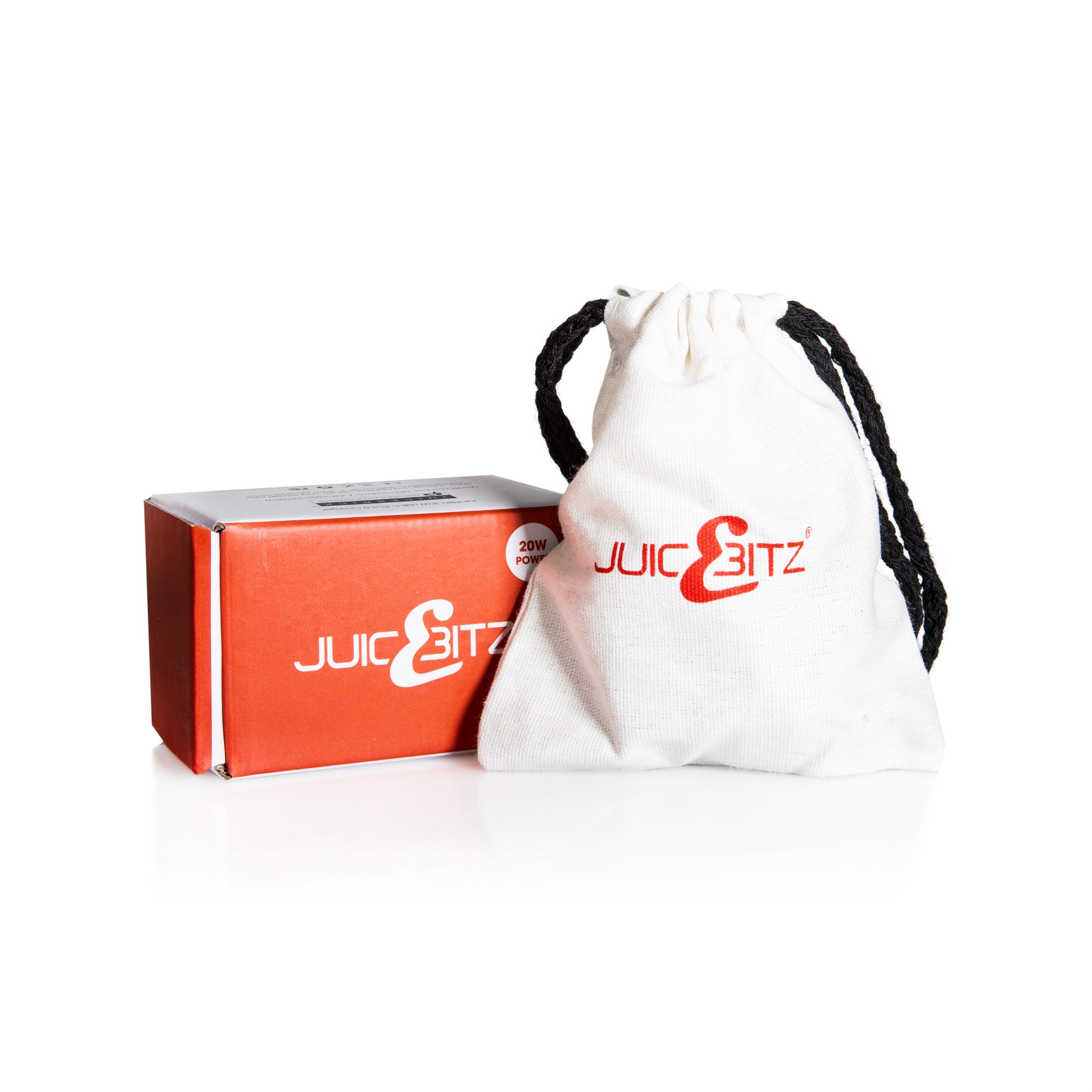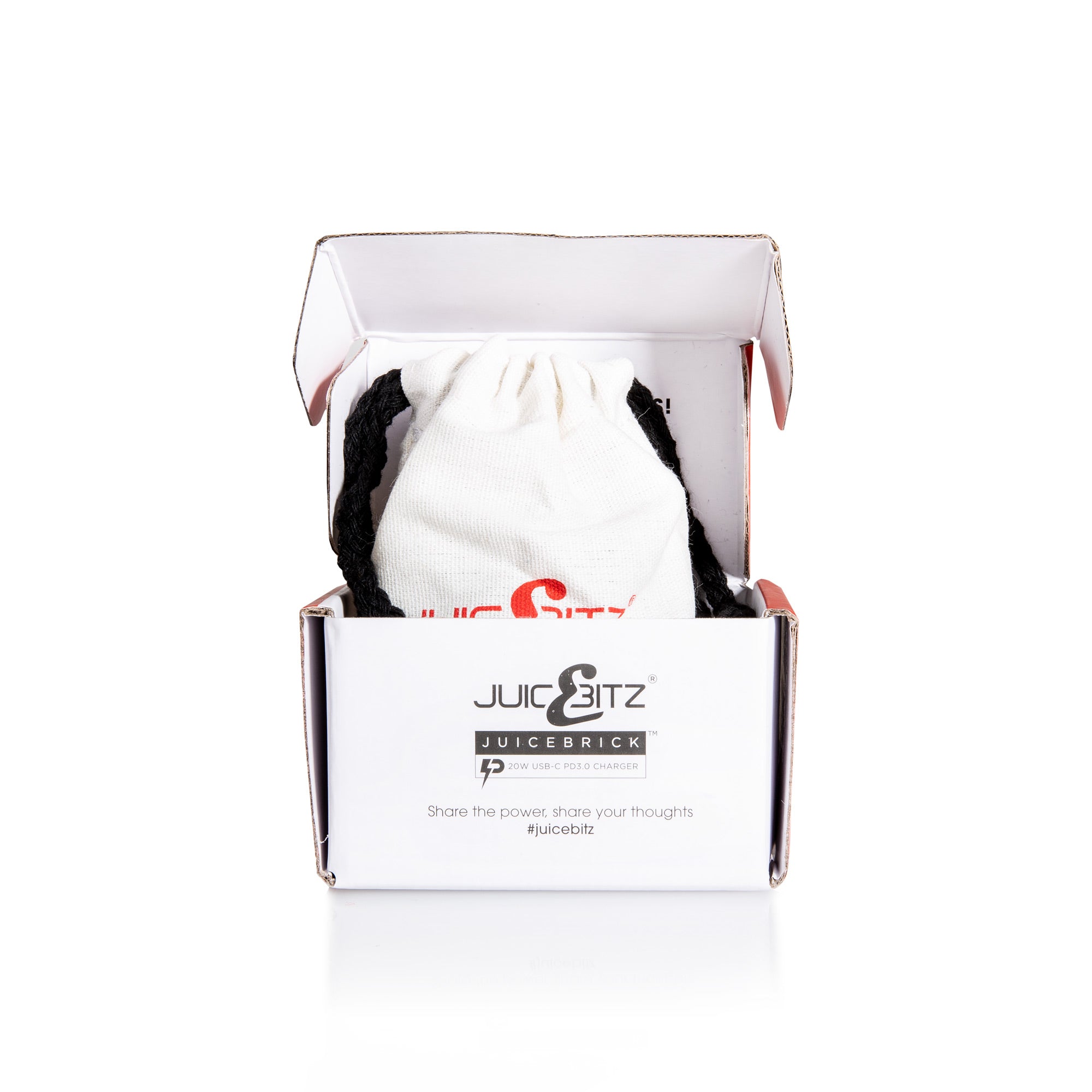 JuicEBrick™ PD3.0 20W Mini USB-C Fast Charger Mains Adapter UK Plug - Black
SKU: JUICEBRICKPD20W
---
Small, Powerful - Perfect for all phones and tablets


This compact, yet powerful USB-C charger has a single port that is capable of many different power delivery profiles.

It also enables the in-built fast charging option in the Apple iPhone range, from the iPhone 12, back to the iPhone 8 inclusive. *For iPhone 13 models - please view the 30W version which also has PPS power delivery too - as per Apple recommended guidelines.

Our compatible USB-C to iPhone charger cables are available separately in our store.

What is PD3.0 / QC3.0?

The PD3.0 fast charging protocol standardizes the voltage output range: 3.0V~21V, and enables two fast charging schemes consisting of high voltage/low current and low voltage/high current.

The step for amplitude modulation voltage is 20mV, which ensures complete, efficient charging and is backward compatible with PD2.0.

QC3.0 is another fast charging protocol, as the third-generation product of Qualcomm Snapdragon Fast Charging Technology which uses the Optimal Voltage Intelligent Negotiation (INOV) algorithm to charge compatible devices four times faster than traditional charging. The QC3.0 charging speed is 38% more efficient that the previous QC2.0 standard, but is still backward compatible with QC2.0 / QC1.0 equipment.

Specifications:


Input:

 

DC 100-245V 50/60Hz
Type-C Output:5V-3A / 9V-2.22A / 12V-1.67A (Max 20W)
Compatible USB Protocols:

 PD2.0 / PD3.0 / Apple 2.4A / AFC / FCP / 

BC1.2
Model Number: L201C
Model Name:

 

JUICEBRICKPD20W
Size:

 

42.7 x 48.1 x 65.4mm
Weight:

 

TBA
Material: PC (Polycarbonate, Fireproof shell)
Protection:

 

Over Voltage; Over Current; Short Circuit
Certifications:

 UKCA, 

CE/ROHS, FCC, ETL, CCC
FREE

 

Drawstring Travel Bag.
Warranty:

 

2 Years.

Qualcomm License, Trademark and other Intellectual Property Rights Information: Qualcomm Quick Charge, the Quick Charge Logo and Qualcomm Snapdragon are products of Qualcomm Technologies Inc. All rights reserved.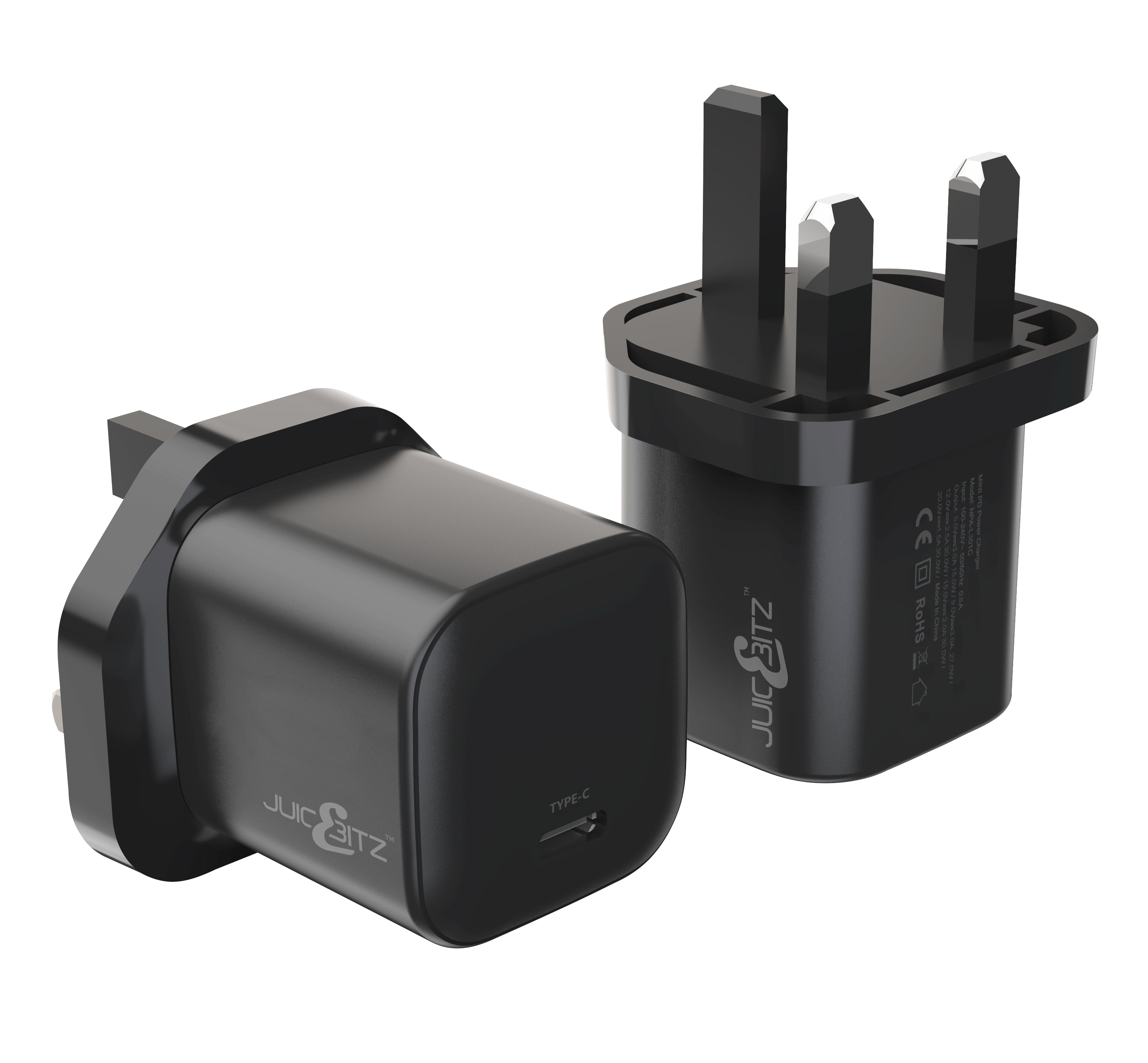 This product has no reviews yet.